Dubai, United Arab Emirates — Sheikh Hamdan Bin Mohammed Bin Rashed Al Maktoum welcomed freedivers from all around the world to his Dubai Sports Complex to see who would reign supreme in an unconventional breath-hold competition. Contrary to typical static apnea events, the Fazza competition requires particpants to hold their breath at a depth of approximately two meters, without any equipment. No masks or wetsuits are allowed and you must retain a hold of the line on a buoy they provide.
Victory this year belongs to a 27 year-old freediver from Croatia named Goran Colak. Goran's breath-hold lasted a total of 7 minutes and :01 second, with Alexey Molchanov coming in second a mere five seconds behind with a breath-hold of 6 minutes and :56 seconds. William Winram placed a very respectable third with 5 minutes and :58 seconds.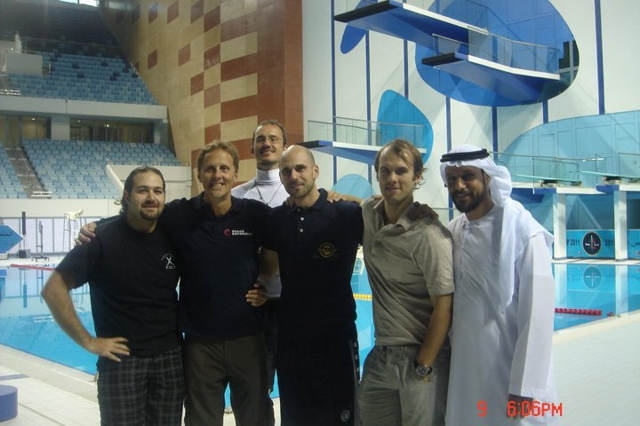 Photo courtesy of Amro Dabash.