The 2014 AIDA Team World Freediving Competition is hotting up with the Constant Weight (CWT) Depth Dives being completed on Tuesday 23rd September.  Russia (291 points) and Japan (229 points) top the leaderboards for the men and women teams respectively.
Some tremendous performances during the day with Alexey Molchanov (Russia) hitting 120m with ease, Goran Colak (Croatia) and Bozidar Petani (Croatia) both hitting 92m and Michael Board (UK) doing a 95m dive.  Natalia Molchanova (Russia) continued to dominate for the women with a 93m dive, Misuzu Okamoto (Japan) dived 81m cleanly and Alessia Zecchini (Italy) hitting 84m.
Athletes have a rest/training day on Wednesday ready for the final part of the competition starting on Thursday with Dynamic Apnea (DYN) training and Friday Dynamic Apnea (DYN) Competition.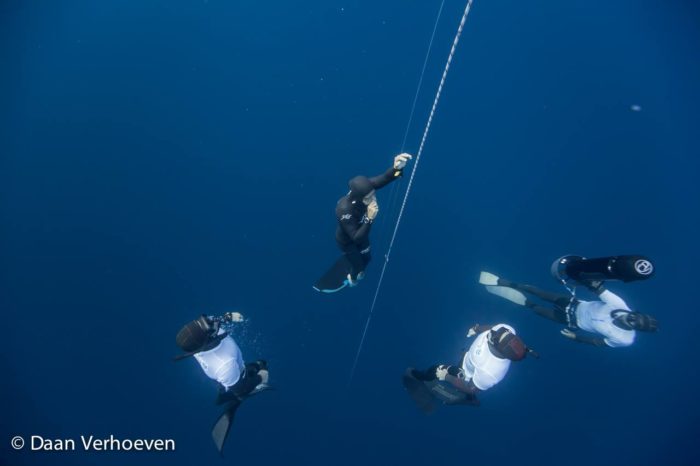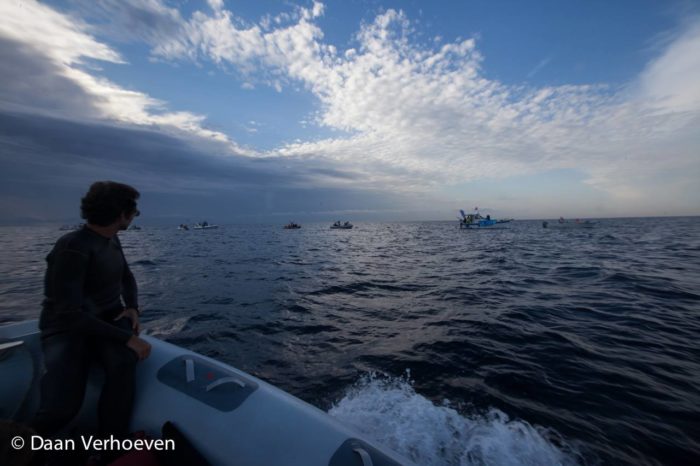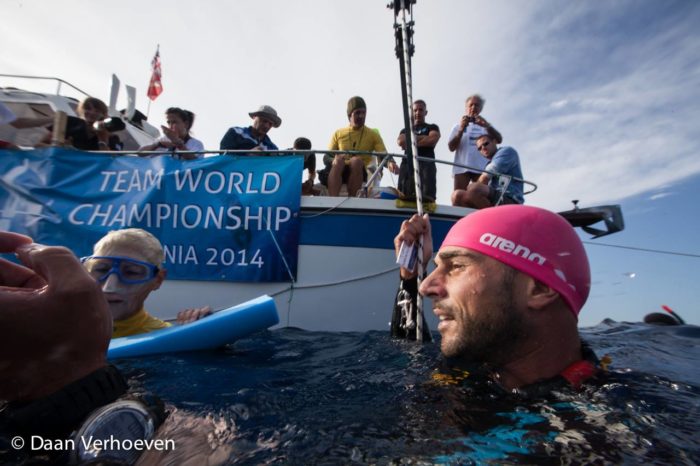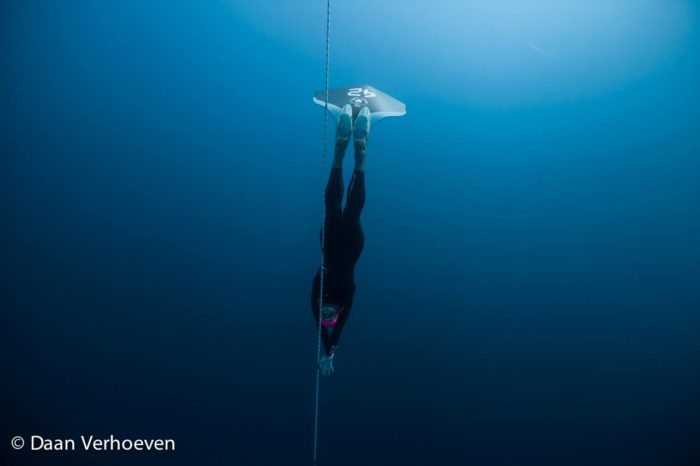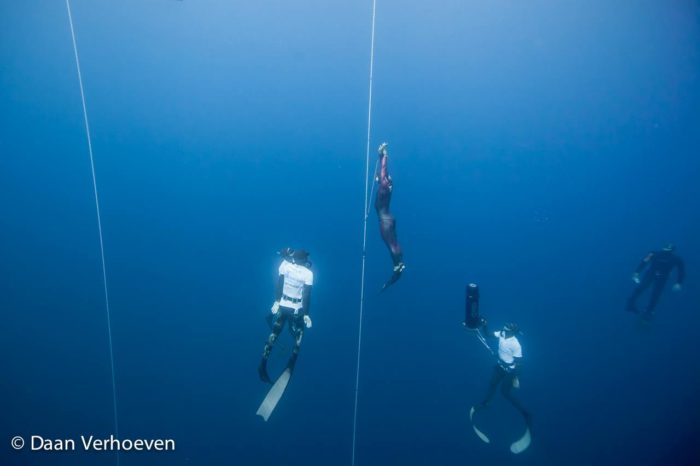 Photos above Courtesy of Daan Verhoeven
Results Courtesy of Competition Organisers
Get More Articles Like This!
Subscribe to our weekly newsletter and get more interesting stuff like this direct to your email inbox every Friday.