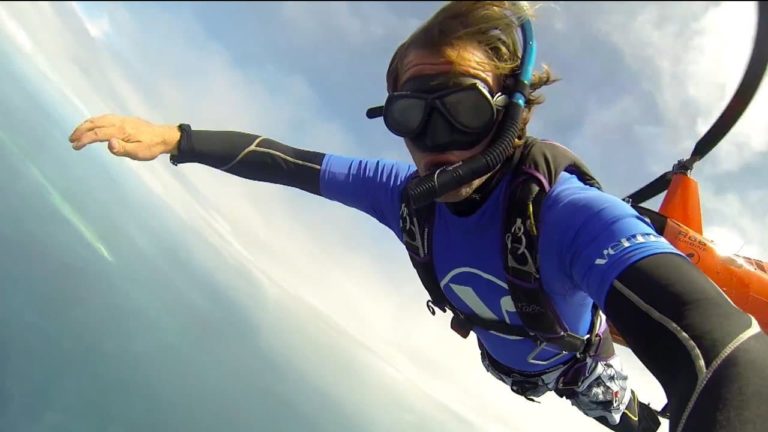 This week's video proves that flying through the air and flying underwater can be combined (although many people will think it plain crazy!).  Watch this epic video to see someone jump out of a helicopter above the great barrier reef, skydive then dive straight into the water and swim down to collect their tank and go on a Scuba Dive.
Got a great video to share? Feel free to contact us.
What is Video of the Week? Our aim is to showcase one video every week that shows off the best (or just plain interesting) about Freediving, Scuba Diving or Spearfishing.