Fish could be providing a new tsunami warning, according to Sri Lankanscientist Ariyaratne. Apparently some species have abandoned the Sumatraseabed, moving toward the coast of Sri Lanka, which could indicate a submarineearthquake. A similar phenomenon was seen in December of 2004, in thedays before the devastating underwater earthquake near the coast of Indonesia.
"The tectonic plates of Sumatra could moveduring the next few days. This displacement could cause an earthquake, and weare not ruling out the formation of a tsunami." This is the prediction ofthe Sri Lankan scientist Ariyaratne, one of the leading experts at the nationalresearch center. He refers to the "behavior of a few marine species,"capable of "detecting the movement of the water and seabed" of theirhabitat. The scientist goes on to saythat some group of fish are leaving the area risky of earthquake to seek refugein tranquil waters.
Ariyaratne says that thanks to his research in thesector, he has been able "to predict underwater earthquakes with a certainmargin of anticipation" in the recent past. But he admits that the studieshave to be improved. "Of course," the scientist concludes, "ifwe were able to refine this technique, it would be an excellent step forward inguarding against natural disasters, earthquakes and the tsunamis that followthem."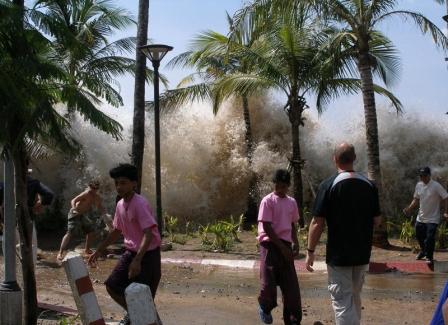 Get More Articles Like This!
Subscribe to our weekly newsletter and get more interesting stuff like this direct to your email inbox every Friday.