Along with Curacao and Aruba, Bonaire is part of the ABC Islands and is located less than 100 miles off the north coast of South America. Bonaire is part of the Dutch Colony within the Caribbean. With its crystal clear blue (with a greenish hue) waters and its white sandy beaches, Bonaire is both beautiful on land as well as offshore. Throughout Bonaire's Marine's Park, there are 86 dive sites, which are home to more than 57 species of soft and hard coral. There have also been over 350 fish species recorded within Bonaire's surrounding waters.
With ample dive sites that are easy to find both from a boat and from the shore, there's something to offer every level of diver. It is important to note, however, every diver wanting to go and dive into the Marine Park has to pay a Nature Fee for admission.
Location
Top 5 Dive Sites Bonaire
Hilma Hooker
This internationally known wreck dive is usually the highlight for most divers traveling to Bonaire. The Hilma Hooker was previously used as a drug smuggling vessel that went down after being detained in 1984 at the Town Pier. The Hilma Hooker is a large freighter, which sank as it was being towed to an anchorage. This dive is not for the newbies out there as this wreck is situated 27-30m below the surface and is more of an advanced dive. This is both a shore dive as well as a boat dive, depending on where you're coming from on the island, however if you do choose to get there from the shore, be prepared to swim along a gradual slope of stunningly beautiful coral that leads to a drop off, which you'll follow down until you reach the wreck. There's something magnificent about the size of the Hilma. When looking out at this vessel, it seems like it goes on forever. When exploring the internal structures of the Hilma, keep an eye out for the schools of tarpon hiding out in the cargo holds.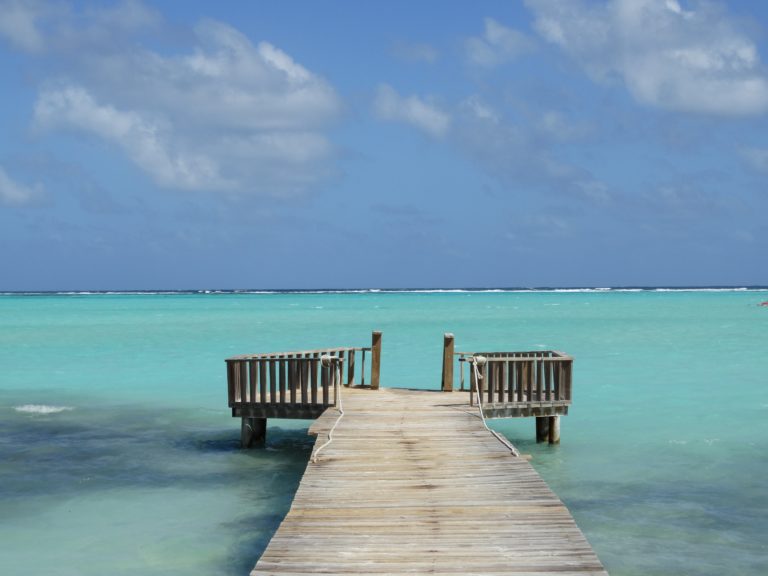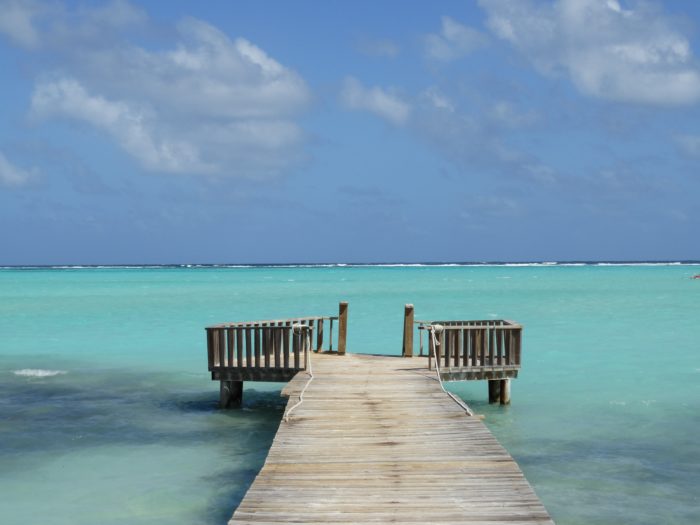 One Thousand Steps
One of Bonaire's most popular dive sites and it's definitely worth taking the steps down to the beach to reach it. With its high-rise structures that look similar to pagodas and incredible star coral formations, this is truly not a dive site to be missed. Make sure you keep an eye out for Manta Rays and Hawksbill Turtles. If you're really lucky, whale sharks have also been reported in the area. The depth of this dive site is around 10m to 30m.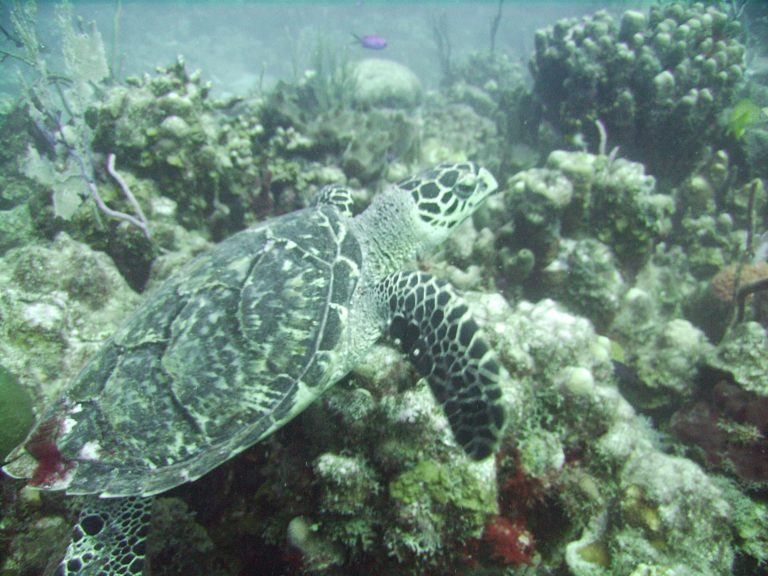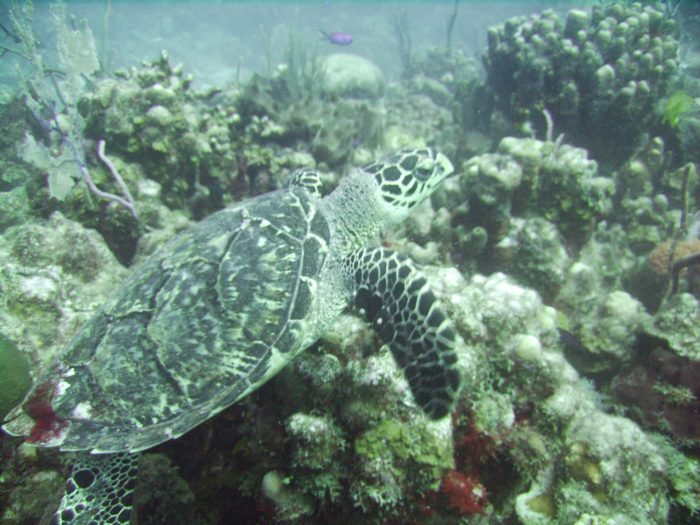 Andrea 1&2
This is a great dive site for Newbies, snorkelers and all divers who are looking for a more relaxing dive. With a depth between 10m to 30m, this dive site is ideal for the naturalists out there. Look out for large, beautifully colored Parrot Fish, anemones and a number of soft corals.
Bari Reef
Bari Reef is known for the sheer variety of marine life. This dive is quite an easy one, with beautiful warm waters and little to no current. Look out for long Tarpon swimming by, if you have an eagle eye, you may be able to spot the incredibly camouflaged seahorses hiding amongst the beautifully colored coral. You might also see Barracuda, Damselfish, Chub, Jack, Needlefish, Parrotfish, Soapfish, Snapper, Trumpetfish and so so much more. There have been over 300 species of fish recorded in this particular spot off the coast of Bonaire. Depth at this site is anywhere between 10m to 30m.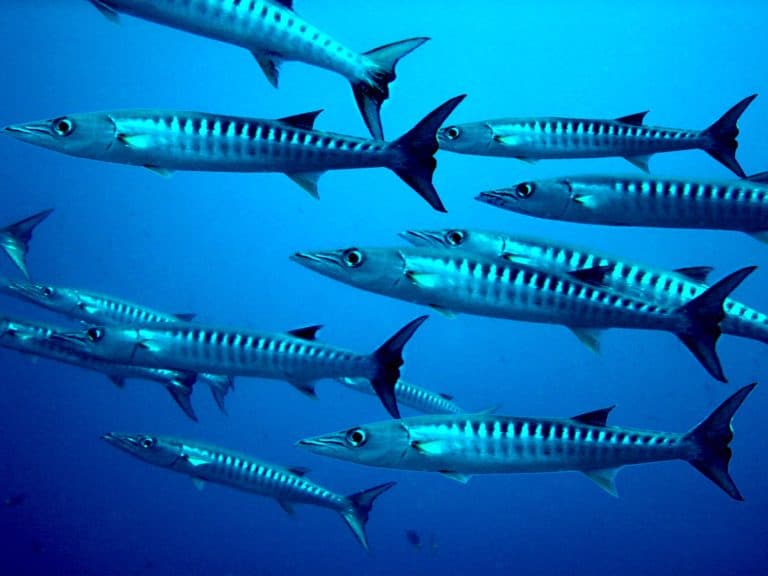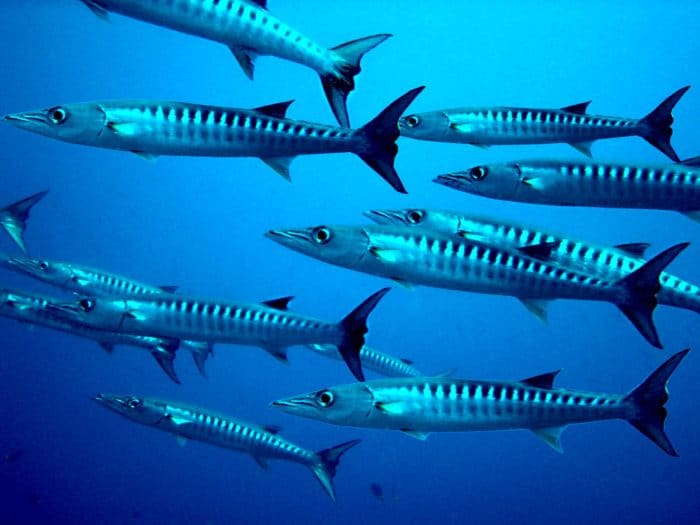 Salt Pier
If you're an avid underwater photographer, or just a diver wanting to capture some wonderful memories, this dive site is perfect to snap wide-angle photos. Watch out for the schooling fish hiding under the shadows of the pier. Diving at Salt Pier can either start from shore or by boat if you do choose to dive from the shore, make sure you check all restrictions before taking part in the dive. It's quite a shallow dive starting at 6m going down to 16m. You'll see an incredible maze of strikingly colored sponge-covered pillars. Look out for Grunts, Trunkfish, Snapper and Parrot Fish amongst a number of other species.
There are so many incredible dive sites scattered around Bonaire so, if you know of one that hasn't been mentioned, please let us know about it in the comments below.
Brought To You By


This guide is brought to you by Suunto. We recommend that you use a Suunto Dive Computer when diving one of these dive sites. Suunto is the world's leading dive computer designer and manufacturer providing diving instruments for recreational, technical and freediving.  You can find out more at Suunto.com.