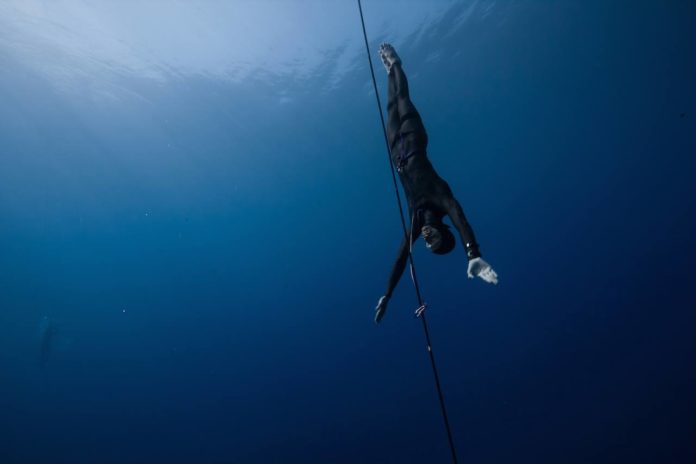 After a rest day the 2014 EuroCup Freediving Competition in Kamalata has started up again.  Day 2 saw further Freediving National Records fall.
Stig Pryds (who managed a Constant Weight No Fins record on Monday) achieved 91m in Free Immersion (FIM) for a Danish National Record and Sweden had a new National Record for Constant Weight No Fins (CNF) set by Johan Hägg with a 70m dive.
Photos and Additional  Reporting Courtesy of Daan Verhoeven
Get More Articles Like This!
Subscribe to our weekly newsletter and get more interesting stuff like this direct to your email inbox every Friday.