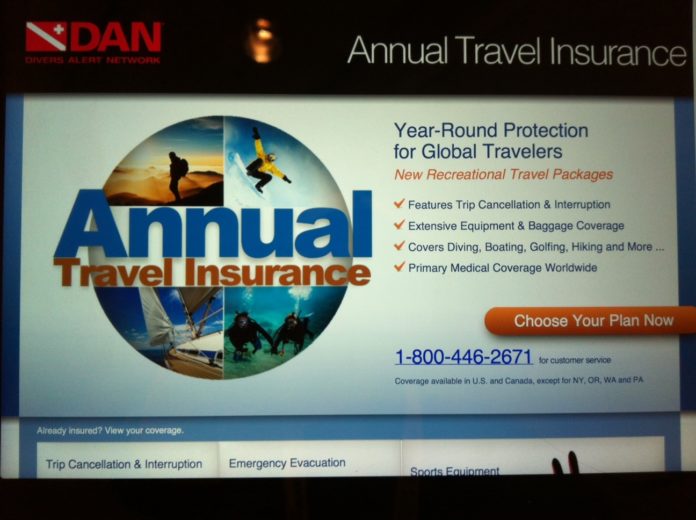 The Divers Alert Network has introduced a new "Annual Travel Insurance" product at this week's DEMA 2012 in Las Vegas.
For a single flat fee, customers can get a year-round protection for adventure vacations or even casual leisure trips. The program "offers significant trip cancellation and interruption coverage, extensive equipment and baggage coverage as well as emergency medical and dental," according to a DAN brochure released at DEMA. Access to 24-hour travel assistance and emergency medical evacuation are also covered.
"Whether your travels take you diving, boating, golfing, hiking, skiing or to a get-away for sheer relaxation, travel with peace of mind knowing you are covered should the unexpected occur on any of your trips," the brochure states.
For more information, go to www.DAN.org/annual.
Keep tuned for our extensive coverage (as well as previous years coverage) of DEMA 2012 during November 14-17, 2012 in our DEMA Show Coverage.
Twitter News
Get More Articles Like This!
Subscribe to our weekly newsletter and get more interesting stuff like this direct to your email inbox every Friday.