New Zealand FreediverKathryn McPhee broke thewomen's freediving world record in the Dynamic No Fins discipline during anational competition on 9th August at Porirua's aquatic centre, NewZealand. This is McPhee's first worldrecord and over the last year her progress as an internationally recognised competitionfreediver has grown steadily as has her popularity.
29 year old McPheeachieved a distance of 151 metres on a single breath of air, in the"dynamic without fin" discipline, the dive which took a total of 2mins 48 sec's secured McPhee her first World Record, one that waspreviously held by Russian Natalia Molchanova. Information about Mrs McPhee can be read at this link.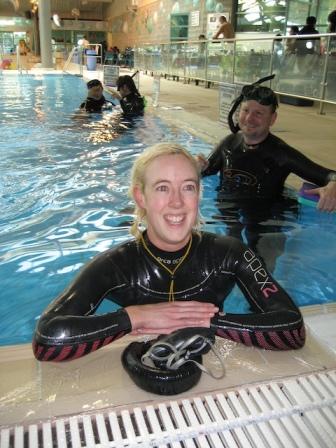 Kathryn McPhee
More nationalrecords were achieved in the same competition with 2 competitors breaking theirown National Records. Phil Clayton, a 40 year old geotechnical engineerresiding in Auckland secured a new British Mens Dynamic without fins recordwith a swim of 132m, Computer programmer Walter Steyn (36) from Australiasmashed the Australian mens Dynamic without fins record that he set 2 years agoin Taupo extending it from the previous 154m to 165m. He has also hit another Australian record in the Dynamic with Fins discipline, Deeperblue heard today, with a 206 metre swim.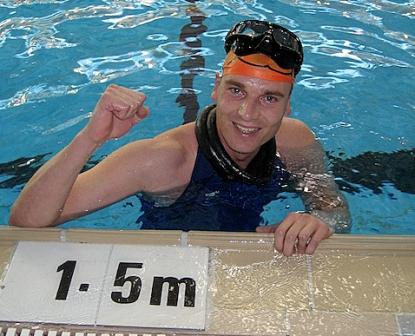 Walter Steyn