Reports from the AIDA Team World Freediving Championships in Okinawa, Japan are that another day of Constant Weight (CWT) competition has been delayed due to wind and sea conditions.
The official World Championships blog reports a new schedule for the event:
July 5 (Mon) CWT postponed
July 6 (Tue) CWT Day 2
July 7 (Wed) STA Official Training
July 8 (Thu) STA Competition day
July 9 (Fri) DYN Official Training
July 10 (Sat) DYN Competition day, Closing ceremony
Hopefully the conditions improve and the competition can resume.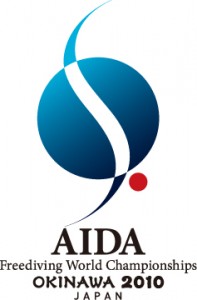 Get More Articles Like This!
Subscribe to our weekly newsletter and get more interesting stuff like this direct to your email inbox every Friday.