Reporting live from the Sheikh bin Mohammed bin Rashid Sports Complex, Divas In Dubai has announced the final results from the 2012 Fazza Freediving Championships. 2012 is definitely shaping up to be the year of Goran Colak who handily completed an enormous static apnea without the assistance of any equipment, as he held himself a couple of meters down on a line in a pool. World champion freediver Goran Colak of Croatia executed a winning performance that lasted eight minutes and :53 seconds. Placing a respectable second was Alexey Molchanova, who successfully held his breath for seven minutes and :45 seconds. Coming in third was Branko Petrovic, with a static of seven minutes and :05 seconds. DeeperBlue.com heartily congratulates Goran on winning the Fazza Freediving Championships.
WINNER Goran Colak = 8:53 STA
2nd place  Alexey Molchanova = 7:45 STA
3rd place Branko Petrovic = 7:05 STA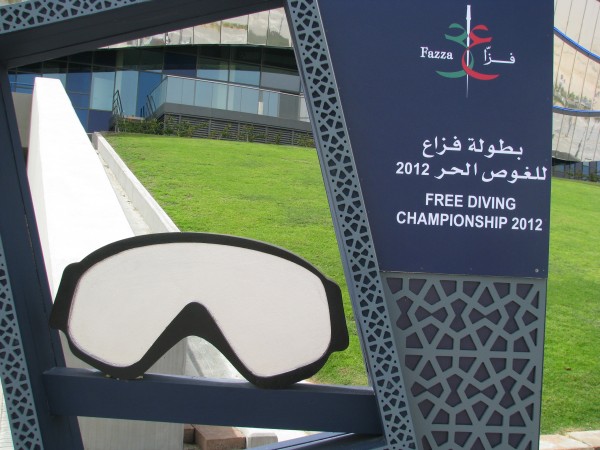 Get More Articles Like This!
Subscribe to our weekly newsletter and get more interesting stuff like this direct to your email inbox every Friday.