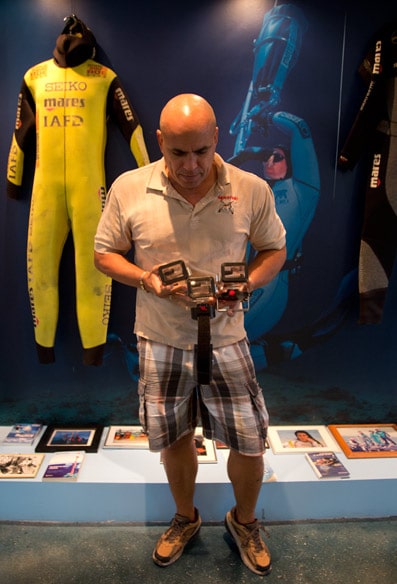 Following on from rumours that actor Jason Statham is going to play Pipin Ferreras in the movie version of "The Dive", a picture has surfaced online that seems to indicate Pipin is going to go for a new World Record in No Limits (NLT) Freediving.
No Limits is the discipline of Freediving where a diver rides a weighted sled down to depth and is assisted up to the surface, like the recent record attempt where Herbert Nitsch was injured whilst attempting a 800ft/244m dive.
Unconfirmed sources have indicated that Pipin may well be trying for 250m which would significantly exceed his previous No Limits Freediving record of 170m in 2003.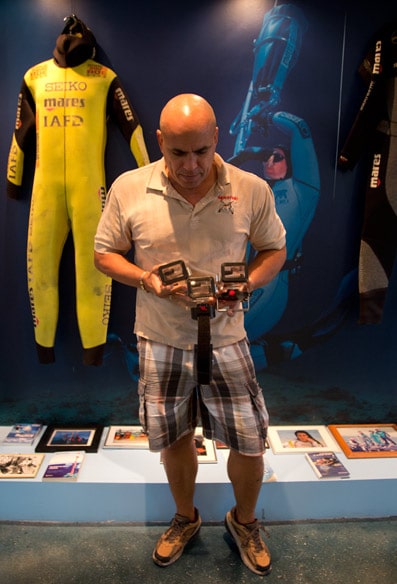 Get More Articles Like This!
Subscribe to our weekly newsletter and get more interesting stuff like this direct to your email inbox every Friday.