Long Island Bahamas — On the last weekend of William Trubridge's Vertical Blue 2011, Natalia Molchanova got what she came for a new world record. Natalia performed a clean dive to an amazing 100 meters under constant ballast in 3 minutes and :42 seconds (to take back the title of 'deepest female' from Sara Campbell) on Saturday April 16, 2011. It was a hard fought record for Natalia, having realized a few false starts with several black-outs during the competition, but her patience and her skill won out. Natalia Molchanova now holds all the world records in every self-propelled discipline in freediving: CWT, CNF, FIM, DYN, DNF. Molchanova's invincible prowess may just keep her the top freediving female champion for some time to come.
DeeperBlue congratulates Natalia on her new 100m CWT World Record.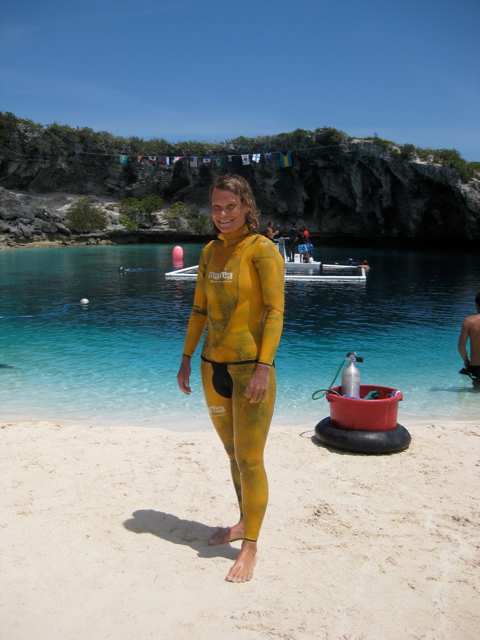 Photo courtesy of Vertical Blue.