The Australian Antarctic Division team were searching for blue whales off the coast of Portland in Victoria (Australia) last month when they spotted a rare sighting.  A pod of Shepherd's beaked whales, which have reportedly only been seen in the wild a few times, were caught on film.
According to a report in ABC news, the last paper published on this rarely seen species was in 2006.  Video footage of these whales can be viewed through the television news broadcast in this link.
The Shepherd's beaked whale, also known as the Tasman beaked whale, was discovered in 1937 but little is known about them.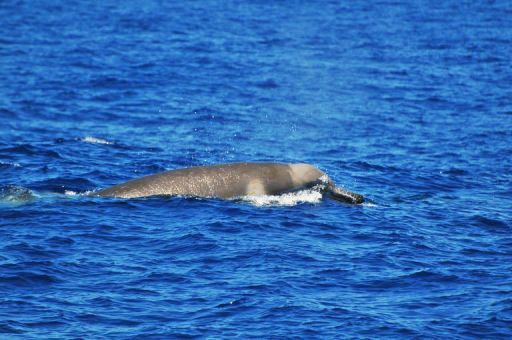 Get More Articles Like This!
Subscribe to our weekly newsletter and get more interesting stuff like this direct to your email inbox every Friday.