Shark activist Rob Stewart wants you to pay attention. The acclaimed director of "Sharkwater" is making an urgent call with his latest film REVOLUTION. In an effort to uncover the truth and find the secret to saving the marine ecosystems we depend on, Stewart embarks on a life-threatening adventure. Contrasting footage from freediving the coral reefs in Papua New Guinea, to the horrific deforestation in Madagascar, to the largest and most destructive environmental project in history in Alberta, Canada, he reveals that all of our actions are interconnected and that environmental degradation, species loss, ocean acidification, pollution and food/water scarcity are reducing the Earth's ability to house humans. Stewart's new film sets the scene for us all to ask how do we find ourselves in this precarious position, and what will it take to change the course that humanity has set itself on?
Check out the trailer below and look for screenings  of the film coming to a theater near you. Deeperblue.com readers in the San Francisco Bay Area can attend an exclusive screening during the The "Ocean Love Film Festival" at the Spoke Art Gallery , March 30, 2013 – 7-9 pm.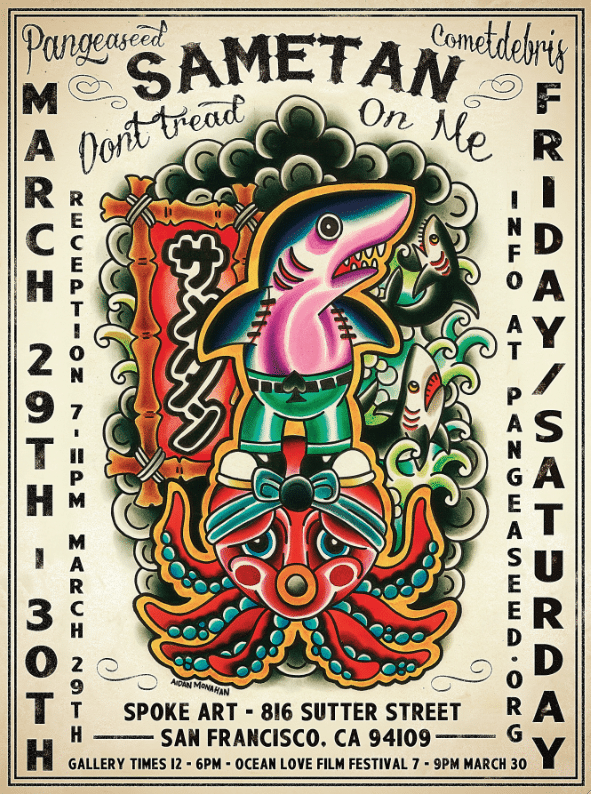 Get More Articles Like This!
Subscribe to our weekly newsletter and get more interesting stuff like this direct to your email inbox every Friday.