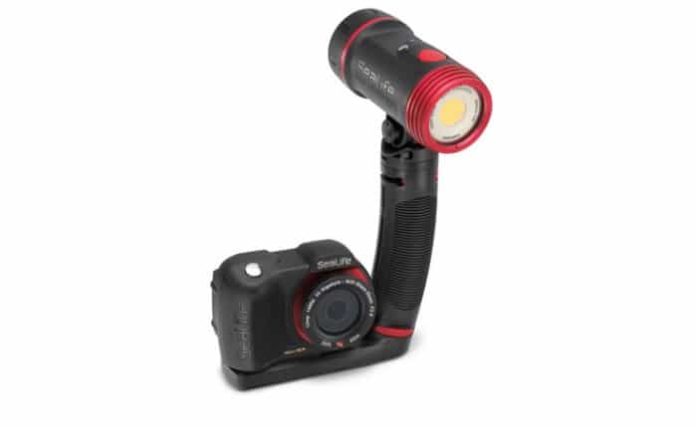 SeaLife recently introduced a new camera set, combining the Sea Dragon 2500-lumen light with the Micro HD+ underwater camera.
The new Micro HD+ Sea Dragon Pro set allows underwater shutterbugs the ability to capture 13-megapixel photos or video in full, high-definition 1080p. There camera has 32 gigs of internal memory as well as a three-hour battery life. The light features a 120-degree beam plus flat-panel COB LED array technology that mimics natural sunlight and helps enhance true color in underwater photos.
The Flex-Connect Micro Tray and ergonomic Grip are also included, giving the diver a nice, stable platform and at the same time making the whole set compact enough that only a single hand is needed to hold it. The set also comes with a protective case.
The Micro HD+ Sea Dragon 2500 Pro set is retailing for just under US$900. For more info, click here.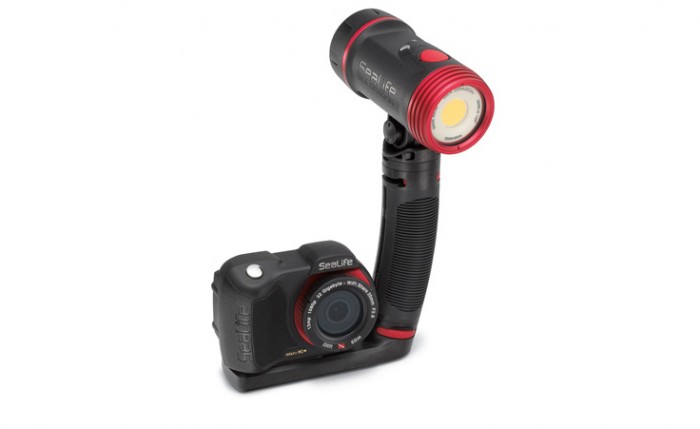 Get More Articles Like This!
Subscribe to our weekly newsletter and get more interesting stuff like this direct to your email inbox every Friday.