The film "The Cove" has won Best Documentary at the Critics Choice Awards as announced on 15th January 2010.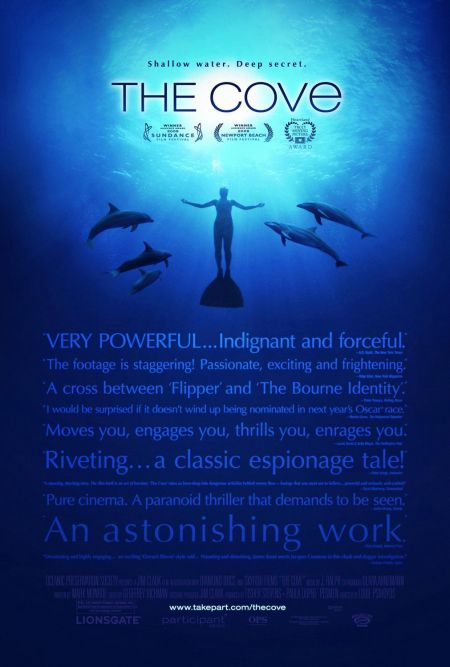 The film documents efforts to stop the dolphin slaughter that goes on at Taiji, Japan. A team led by Ric O'Barry, the trainer who helped train the dolphins used in the TV Series "Flipper", and the Ocean Preservation Society including Performance Freediving Team members Kirk Krack and Mandy-Rae Cruickshank help film their attempts to get information about this horrific event out to the public.
The Critic Choice Awards are important in the Hollywood calendar as they are a strong predictor of winners in the Oscars, whose nominees are announced on 22nd January 2010.