Monterey, CA — BLUE Ocean Film Festival announced its 2010 award winning films at the BLUE Carpet Awards held at the Golden State Theater in Monterey. The award ceremony also honored great leaders in ocean conservation and hosted many generations of marine stewardship.
The Best of Festival award went to "Bag It!" by Reel Thing. The film follows a self-proclaimed "average guy" who undertakes a global pilgrimage to explore the plastic in our world and to understand its impact on the health of our bodies and our world. The film also debunks the idea of disposable, single-use plastic.
Last year's Best of Festival was presented to The Cove, which went on to win the Academy Award for Best Documentary Feature in 2010. Performance Freediving International was on hand for this year's ceremony, as well as at a Q&A session with Kirk Krack and Mandy-Rae Cruickshank after a festival screening of Bob Talbot's freediving classic "OceanMen", which was shown in the IMAX theater to a sold out crowd.
Disneynature's epic documentary "OCEANS," narrated by Pierce Brosnan, walked away with Best Original Music Score and Best Theatrical film, offering a never-before-seen look at astounding creatures beneath the sea.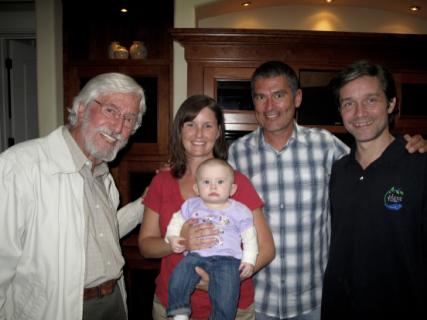 PFI progeny, Kaila Marine Krack networks at BLUE, winning over Jean Michel Cousteau and his son, Fabien.
At the BLUE Carpet Awards Ceremony, the BLUE Ocean Film Festival also introduced two prestigious awards for outstanding accomplishments in environmental stewardship:
The "Making Waves Award" honors those, who, in the words of the West Point Cadet Maxim, "risk more than others think is safe, care more than others think is wise, dream more than others think is practical, and expect more that others think is possible." This year, Jean-Michel Cousteau, son Fabien Cousteau and daughter Celine Cousteau were honored with a special tribute to patriarch and pioneering ocean adventurer Jacques Yves Cousteau.
The "Sylvia Earle Award" for outstanding ocean advocacy was presented to Dr. Carl Safina for his accomplishments in the areas of conservation policy and environmental stewardship.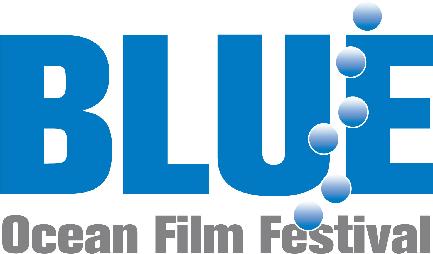 Other festival-winning films presented at the BLUE Carpet Awards included:
Best Short Film: "Acid Test: The Global Challenge of Ocean Acidification" by the Natural Resources Defense Council (NRDC) and Daniel Hinerfeld.
Best Broadcast Film: Sea Studio Foundation/NatGeo "Strange Days on Planet Earth: Dirty Secrets".
Best Film on Marine Animal Behavior: "Life: Fish" by the BBC.
Best Non-Broadcast Film: Mountain and Sea Productions' "Isla Holbox – Whale Shark Island".
Best Film on Land-Sea Connection: "Bering Sea: Ecosystem in Crisis" by Brent Balalas.
Best Ocean Exploration and Adventure Film: "Jean Michel Cousteau Ocean Adventures: America's Underwater Treasures" by Ocean Futures Society.
Best Children's Programming: "The Krill is Gone" by Deep Green Films.
Best Dot Doc: "Willem and the Whales" by MMCTA.
Best Ocean Sports Film: "The Ultimate Wave Tahiti" by Perfect Wave Inc.
Best Underwater Cinematography: NHU Africa's "Into the Dragon's Lair".
Emerging Underwater Filmmaker: Andrew Stevenson's "Where the Whales Sing".
Best Monterey Bay Feature: "Il Mare di Joe" by ETHNOS and Enzo Incontro.
Best National Marine Sanctuary Short: "In the Wake of Giants", by Akua Films.
Best Student Filmmaker: "Chasing Giants" by Chris Hanson and Chris Fedor.
Best Marine Earth Sciences Film: "One Ocean: Changing Seas" by Merit Moron Pictures.
Best Spanish Language Film: "Luchando Por La Vida, Una Historia Del Mar" by Carlos Roberto Riveras.
Special Jury Award: "Under the Sea 3D" by Howard and Michelle Hall