In the market for a new alternate regulator? TUSA may have the answer for you.
The company recently unveiled the SS0002 DUO AIR II regulator that can also serve as a power inflator for your BCD.
It features a power inflate button, a separate manual inflate/deflate button, a large-diameter purge button, and a low-profile mouthpiece.
The DUO AIR II retails for US$220/210 Euros and can be bought at any authorized TUSA dealer.
For more info, check out the TUSA website at tusa.com.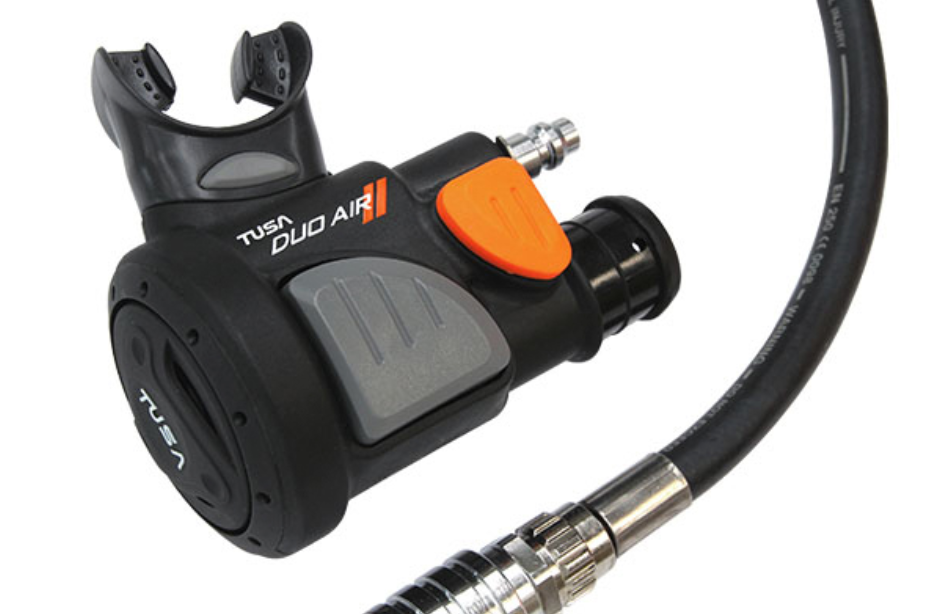 Get More Articles Like This!
Subscribe to our weekly newsletter and get more interesting stuff like this direct to your email inbox every Friday.