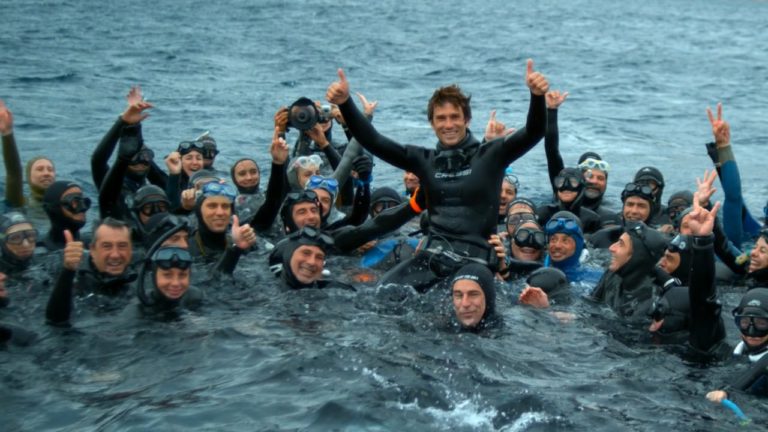 This week's video is the second Guillaume Néry video in as many weeks.  The 4x World Champion French Freediver decided to hang up his competitive Freediving fins and his friends and family gathered in Nice, France in November 2015 to give him a proper Freediving send off.  Watch this beautiful film showing the love and support for this amazing freediver.
Got a great video to share? Feel free to contact us.
What is Video of the Week? Our aim is to showcase one video every week that shows off the best (or just plain interesting) about Freediving, Scuba Diving or Spearfishing.