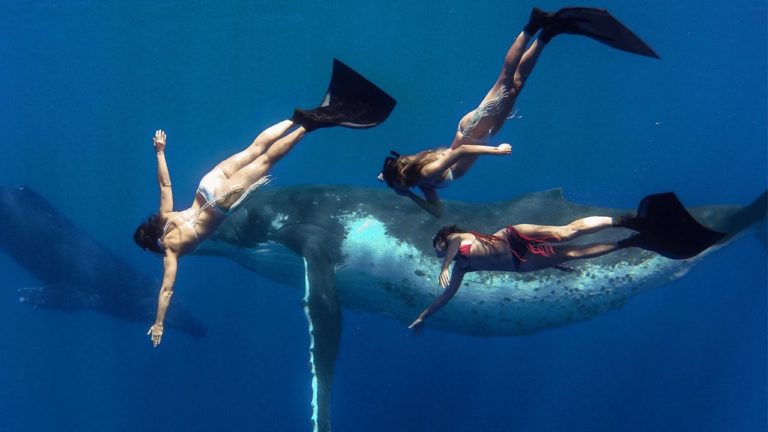 This week's video is a revisit of a great video by GoPro.  Featuring Performance Freediving International instructors Mandy-Rae Krack, Erin Magee and Ashleigh Baird the video shows the Freedivers dancing with 3 humpback whales.
Got a great video to share? Feel free to contact us.
What is Video of the Week? Our aim is to showcase one video every week that shows off the best (or just plain interesting) about Freediving, Scuba Diving or Spearfishing.