We have breaking news from Colombia and the Nirvana Oceanquest Freediving Competition where Italian freediver Alessia Zecchini has set a new Freediving World Record of 105m in Constant Weight (CWT).  The record was set under AIDA International rules.
This extends the current world record of 104m, also held by Zecchini, who set it during the Vertical Blue competition in 2017.
RELATED: Freediving Disciplines Explained
Alessia had this to say to DeeperBlue.com:
"I would thank Walid and the safety team for all the organization! I'm very happy of this record in this great day where a lot of nationals records or new personal bests for my friends! I was quite calm before my dive and I very focus for all of it and the result was amazing! It wasn't my goal a few months ago, but it was the only discipline that I could to do without push with my arm after last surgery. In next days of competition, I'll do some dives in free immersion, the disciplines that I like more."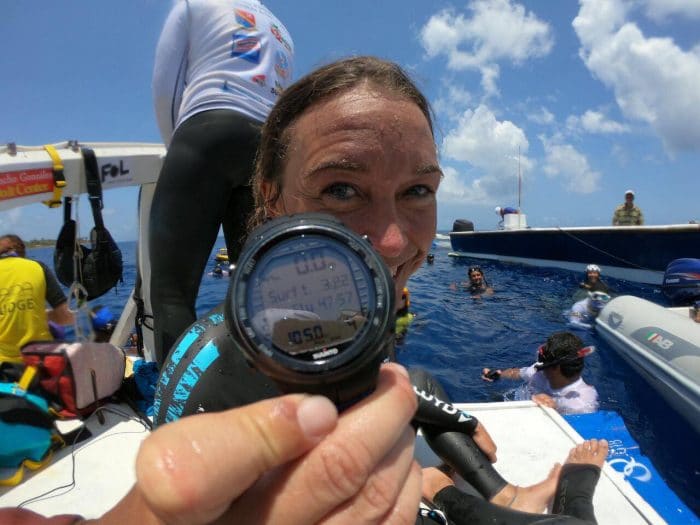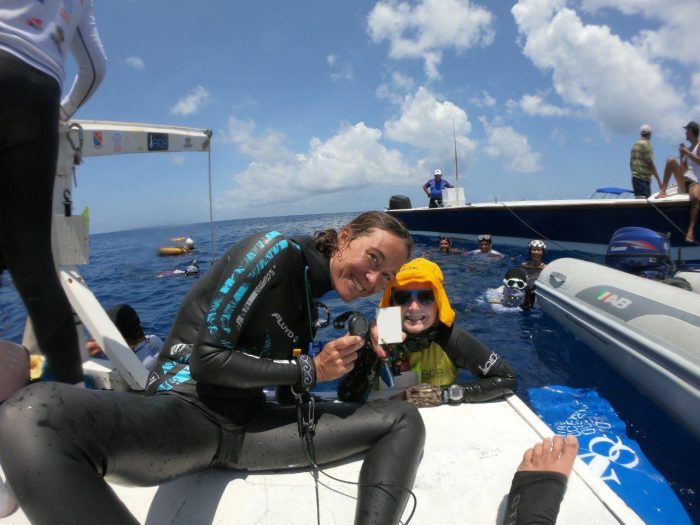 Featured photo by Laura Babahekian
Get More Articles Like This!
Subscribe to our weekly newsletter and get more interesting stuff like this direct to your email inbox every Friday.