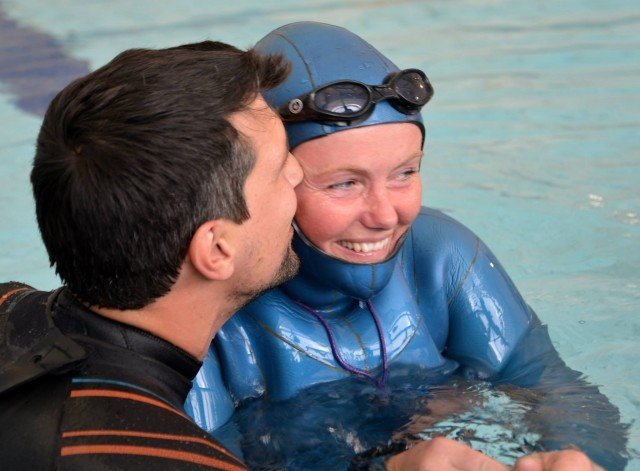 British Freediver Georgina (George) Miller has been featured live on prime time TV in the UK and been featured in the BBC Show "The One Show" in an 8 minute segment on Freediving.
In conjunction with Ian Donald from FreediveUK and Daan Verhoeven, Georgina took to a small transparent tank sitting just outside the front doors of a BBC building and achieved a 5min 2sec Static (STA) breath-hold.
You can watch the segment on YouTube or below: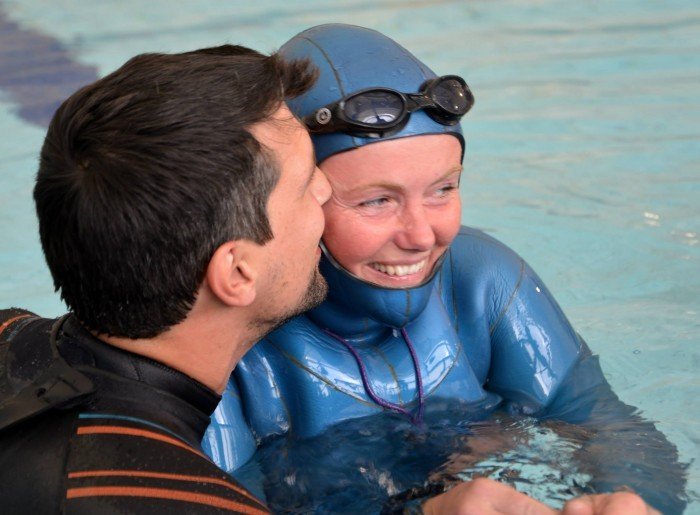 Get More Articles Like This!
Subscribe to our weekly newsletter and get more interesting stuff like this direct to your email inbox every Friday.