Researchers from Stanford University who have been participating in a research effort known as TOPP – tagging of pelagic predators – are just now realizing some amazing facts about great white sharks. By tagging the apex predators the scientists have been able to track their swimming patterns. Sharks from California have been migrating thousands of miles across the Pacific, while sharks from South Africa went to Australia and back in just nine months. It turns out that the great white shark is highly mobile.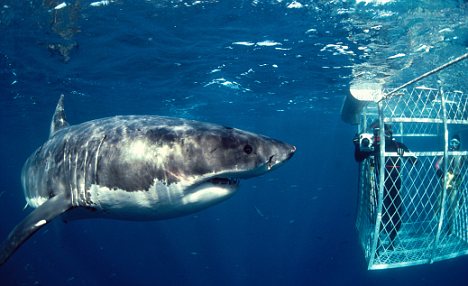 Moreover, although they were once characterized to be just crazed man-eating machines, this recent research shows that they are as skilled and patient as any dedicated spearo – using tactics like ambush to take their prey from below. Despite the inaccurate and over-sensationalized monster image that was predicated by movies like JAWS, great white sharks rarely eat humans, because people are actually too bony for their digestive systems, plus they need all the high-calorie-fat of a favorite meal like an elephant seal that they can get, to help propel them on those very long journeys.
For a fascinating look at an animation of the sharks' migratory pattern to the "cafe" near Hawaii, go here.
In addition, read more at the UK Daily Mail.