We've just heard from the organisers of Freedive Paradise 2010, a small US National Freediving competition in Hawaii on 22nd – 24th April 2010. Total number of participants is limited to 20 competitors.
Organised by Annabel Edwards (former world freediving champion in Constant Weight No Fins, Static and Free Immersion), her daughter Jessica Wilson and Hiko Ito – the competition will host Constant Weight, Free Immersion, Constant Weight No Fins, Static Apnea and Dynamic with or without fins disciplines.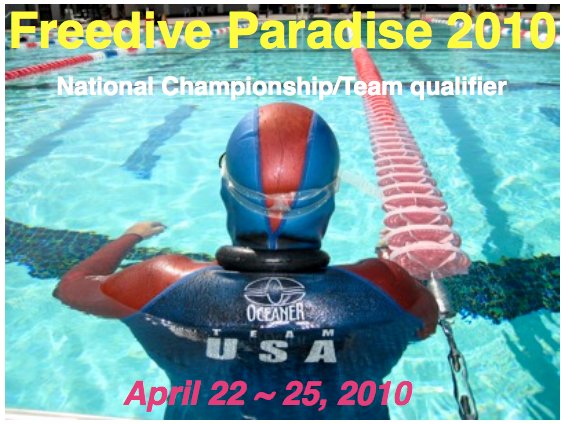 More details can be found at the competition website.