Misuzu Hirai, known by her freediving pals as "Mimi", is now officially the deepest woman in Japan.
Competing at William Trubridge's Vertical Blue 2010, Mimi found success on April 23, 2010, when she performed a 74 meter dive in the discipline of constant weight. Hirai accomplished her 74m CWT dive in two minutes and 28 seconds and not only secured the national record in Japan, but also placed herself among the top-10 female freedivers in the world, as the 6th equal deepest woman freediver of all time.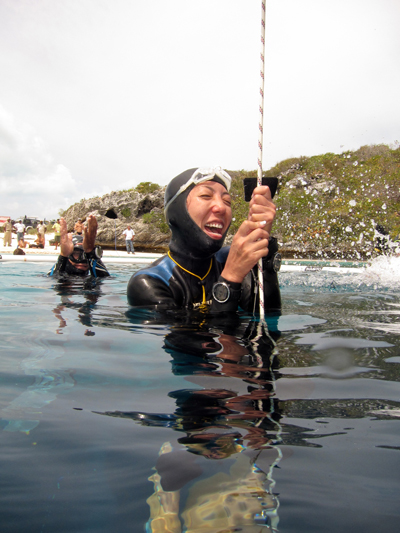 DeeperBlue offers Misuzu our warmest congratulations.
Photo Courtsey of Grant Graves.