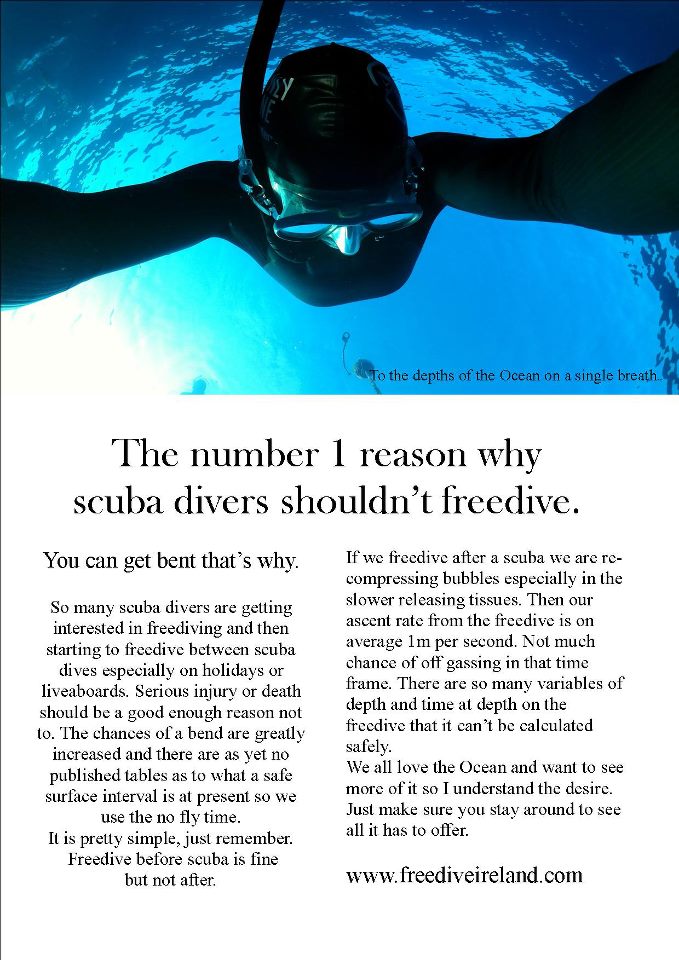 The number one reason why Scuba Divers shouldn't Freedive, according to Feargus Callagy of FreediveIreland.com, is that you can get bent if you mix the two by Freediving in-between Scuba Dives.
Feargus explains his logic and the science behind it in the image below.
Do you agree with Feargus?  Let us know in the comments below.
Get More Articles Like This!
Subscribe to our weekly newsletter and get more interesting stuff like this direct to your email inbox every Friday.