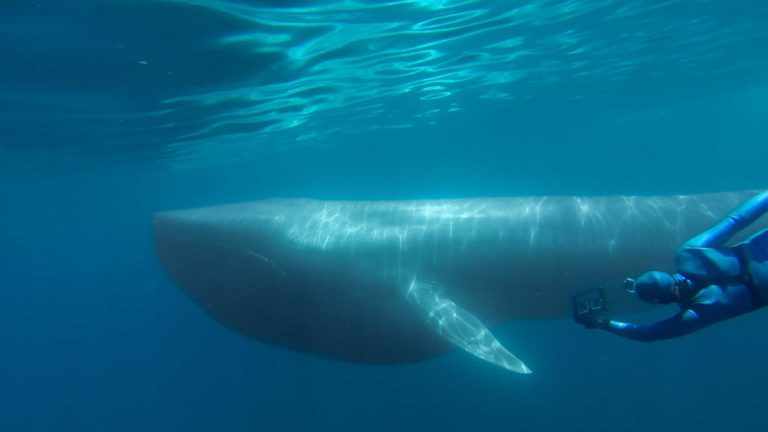 This week's video is a sneak speak of the upcoming film "Racing Extinction" from the same team that brought us "The Cove".  Performance Freediving International Founder Kirk Krack and Staff Instructor Shell Eisenberg join Oceanic Preservation Society (OPS) and GoPro to capture amazing footage of the largest animal on earth – the majestic Blue Whale.
Got a great video to share? Feel free to contact us.
What is Video of the Week? Our aim is to showcase one video every week that shows off the best (or just plain interesting) about Freediving, Scuba Diving or Spearfishing.