It all came down to the wire today — who would dive the deepest and reign supreme at the 2nd annual Caribbean Cup hosted on Roatán, the largest of the Caribbean islands that make up the country of  Honduras. Would New Zealand take top honors via William Trubridge? Or perhpas Carlos Coste would shake things up for Venezuela? In the end the "golden retriever" of Russia, Alexey Molchanov, returned from a constant weight dive of 123 meters with a tag in hand, triumphant in his pursuit of winning the freediving competition organized by Esteban Darhanpe
See a complete listing of the final day's dive results  here and check out Alexey's current world record setting constant weight dive to 128 meters set last September in Greece here. As a true sportsman, Molchanov's friendly rival Trubridge had this to say: "What a finale to the Caribbean Cup! Today I had a fulfilling dive to 116m in 3:21 to finish with 6 white cards from 6 dives in the event. This meant that Alexey Molchanov had to do at least 121 of the 123 meters he had declared in order to win the overall prize. He was diving last, straight after me, and I give full credit to the Russian retriever – he brings back the tag every time! So I will finish 2nd overall, with Carlos Coste in third place behind us. It's been a fun competition, and a fun rivalry with Alexey — he definitely deserves the win after improving his CNF and doing big dives in FIM and CNF, all on three consecutive days."
The race between the top women performing at the competition was also a nail-biter, with only a single point separating a first and second. The final tally of points for the male and the female competitors on top of the leader-board concluded as follows:
MEN:                                                                                             WOMEN:
1st place: Alexey Molchanov RUS = 331                        1st place: Christina Sáenz  AUS = 208
2nd place: William Trubridge NZL = 324                   2nd place: Ashley Futral Chapman USA = 207
3rd place: Carlos Coste VEN = 261                                3rd place: Sophie Jacquin FRA = 201
Congratulations to all of the divers and the many new national records set as well.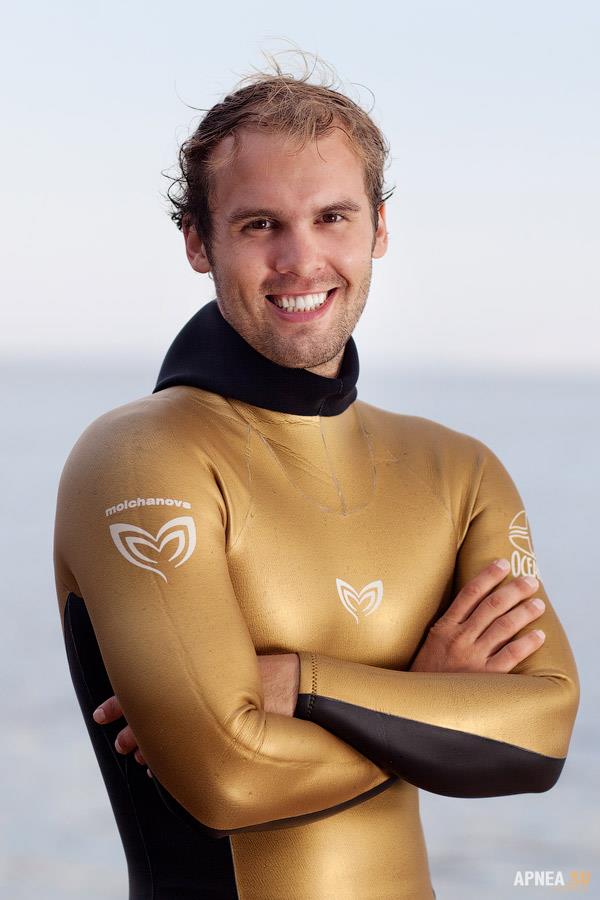 Get More Articles Like This!
Subscribe to our weekly newsletter and get more interesting stuff like this direct to your email inbox every Friday.