During the month of June (30th May – 1st July) Freediving Club Greece is running its Summer Training Camp in the Volcanic island of Santorini in the sparklingAegean Sea.
The schedule includes 5 weeks of depth training (supervised by the Freediving Club safety team and instructors) as well as sled diving and record attempts in all AIDA Depth disciplines. Divers can train the whole month or any time period desired.
The training fees are €300 a week for normal training (7 training days) + €75 for sled training per week. Sled diving is available to people with proven sled diving experience. A sled diving course is available for those with no sled diving experience who wish to experience the fun of sled diving (course fees are not included in the training fees)
All divers will be accommodated at the Kokkinos Villas hotel located near Akrotiri overlooking the Santorini volcanic Caldera at a cost of €20 per day including breakfast sharing in a double room.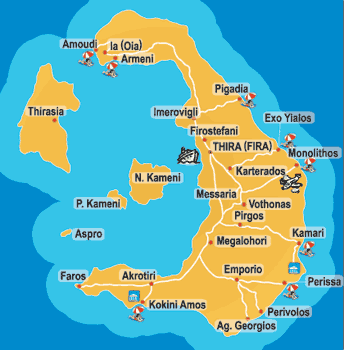 Additional activities will be available including: Freediving around the Santorini volcanic tip, Excursions to see the island's picturesque villages, Wine Tasting Sessions, Scuba Diving etc.
Registration is now open and divers can email info@freediving-club.gr for a form.
See Freediving Club Greece's website for more information on a freediving experience of a lifetime.