Long Island, Bahamas — It's official! The final list of athletes competing at William Trubridge's fourth annual Vertical Blue Freediving Invitational has been set. The competition will take place between April 8-18, at Dean's Blue Hole in the Bahamas. (April 11th and 15th are scheduled to be rest days from the diving action.)
For the first time ever a balanced field of nine females and nine males will compete to take honors at Vertical Blue. A total of 14 nations will be represented at this year's gathering of world record holders & national record holders with eight "new to Vertical Blue" contenders seeking to make their mark in freediving.
Stay tuned to Vertical Blue and their facebook page, as well as DeeperBlue, for all the event news and updates.
V E R T I C A L B L U E 2 0 1 1 A T H L E T E S I N – L I S T



M E N W O M E N
1. Simon Bennett CHI 1. Macarena Benitez CHI
2. Eric Fattah CAN 2. Carla-Sue Hanson USA
3. Igor Liberti SUI 3. Misuzu Hirai JAP
4. Dave Mullins NZL 4. Lena Jovanovic SRB
5. Alfredo Roen ESP 5. Junko Kitahama JAP
6. Alfredo Romo MEX 6. Megumi Matsumoto JAP
7. Walter Steyn AUS 7. Natalia Molchanova RUS
8. William Trubridge NZL 8. Niki Roderick NZL
9. Jyri Vehmaskoski FIN 9. Carolina Schrappe BRA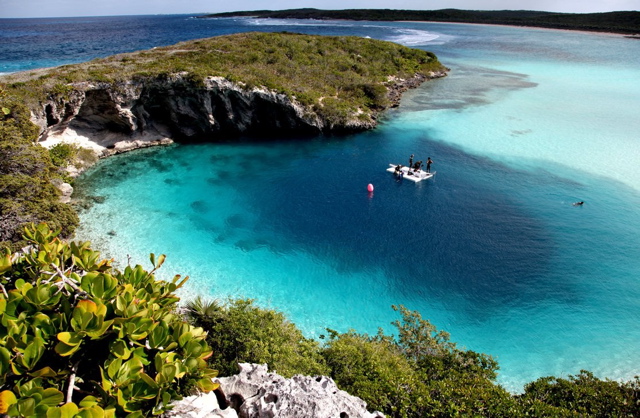 Photo courtesy of Paolo Paoli