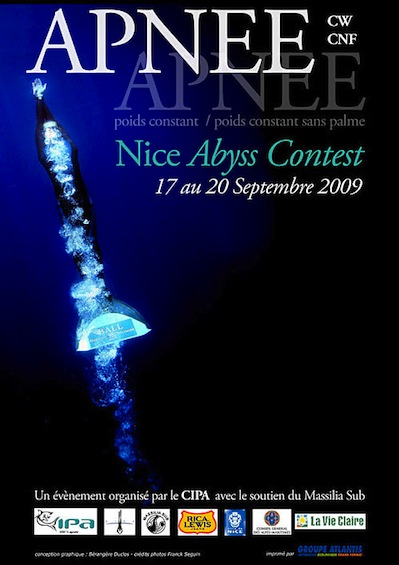 DeeperBlue.com: Guillaume what is the trigger that brought you to organize an environmentally friendly competition?
Guillaume Nery: Well, my way of life is pretty in tune with the environment, not only as a Freediver but in everyday life. I recycle, I eat organic (eat fruits and veggies that are in season) and also pay a close attention to fair trade products when I buy. But the true trigger is that I participated in a World's Ocean Day event this past June, I was amazed to see that on one side there was a beach and Ocean cleanup (a very nice initiative for mama gaya!) being organized while the entire organization around it was everything but environmental friendly! To be more specific, a lunch buffet was available for all participants. There one could witness tons of plastic cups,paper towels and plastic utensils. But the cherry on the cake was this amazing sight of paper towel flying all over the place after a quick breeze as a lady was running around to pick them up and…put them in the trash! The floor was not dirty, towels could have been used. This lady just trashed a bunch of "trees" while she was participating in an eco friendly event…nonsense! That was it, I decided from that specific moment that if I was to take part in organizing a competition I had to stick to my philosophy and most of all make sense. Now I am not saying that everything was perfect for Nice Abyss 2009, we used gas in the boat engines (2 months to organize the competition was a bit tight to be a 100 percent eco friendly) but we did everything within our power to make it right.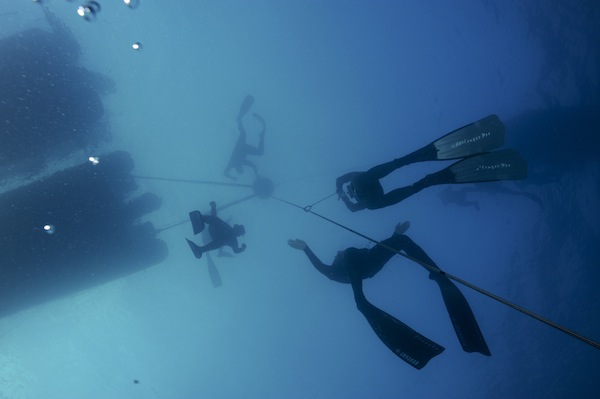 photo by Val Leferme
DB: So Practically How did your "philosophy" translate in the competition?
GN: These are small steps, I don't pretend to have revolutionized the concept of such an event! Some of these steps were initiated by Loic Leferme back in the days, the most essential one was to use biodegradable soap to put on the wetsuits. I mean, come on we are Freedivers, we are suppose to be the most eco friendly and low environment impact humans in the water world, yet everytime a bunch of us get in, there is quickly a bubble bath formation! So the first thing was to buy biodegradable soap to give to the athletes. Food wise, a food buffet was put together not only with completely biodegradable plates, utensils, and water bottles, but the food was 100 percent organic (and also geared to provide Athletes with optimum performance). We made fair trade, organic tee-shirts for the competition, along with posters printed with soy ink on recycled paper. We also encouraged the 40 or so athletes and 30 volunteers to keep their utensils and water bottles for the entire length of the competition.
DB: Now would you say that it was a lot more expensive to organize an environmentally friendly competition?
GN: A little bit more, especially with organic food. We were helped out by "La Vie Claire" an organic food restaurant in France. Also the inscription were more expensive. But I have to admit none of the participants complained about it. They really enjoyed the organic food side of it and were blown away buy the quality of the food (My Girlfriend Julie Gautier and two other cooked an entire day!). Everyone was truly proud and excited to take part in this new process and really touched by this attention.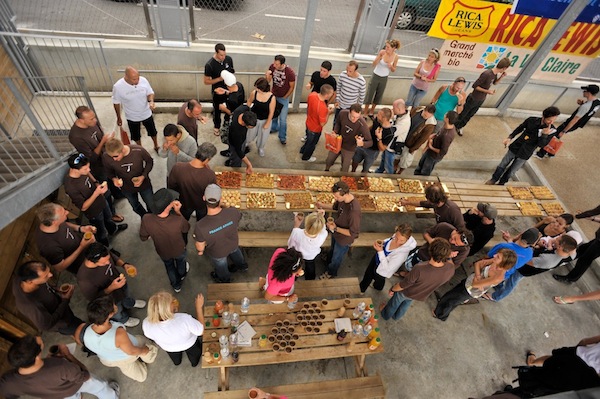 photo by Val Leferme

DB: Will you organize "Nice Abyss 2010" ?
GN: I am not sure, to tell you the truth it took a lot out of me to organize and participate in the competition. I slept 5 hours a night for days before the competition. I was kind of obsessed by it, thinking 24/7 about all the details.
I actually decided not to compete, it was too much and I was already qualified for the worlds this year in the Bahamas. So to answer your question yes I might be part of the organization next year but I am hoping to see some new people take charge and become head organizers. I know the event inspired a lot of freedivers at CIPA, and I think it brought a new era in the club along with a number of new members. We have established a new philosophy worth spreading I think.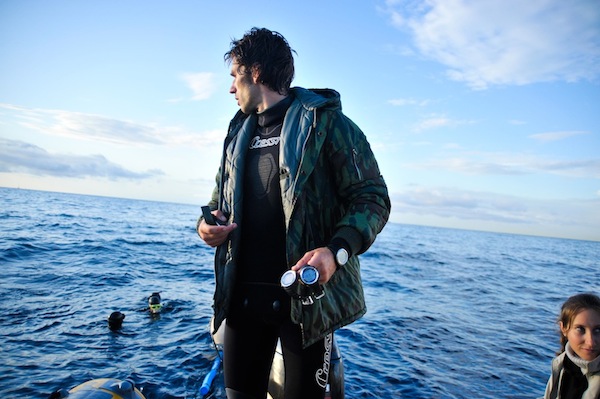 photo by Val Leferme

DB: So what is next for Guillaume Nery The Athlete And World Record Holder?
GN: Well I know I say the club and competition take a lot out of my time but I still find the time for my personal training and feel ready for the Bahamas. I am thinking of going early in November so I can spend as much time as I can in the Blue Hole. Although last year was amazing with a world record in CW and a World record in Team, it was a tough year psychologically, I did not enjoy myself as much.This Year is about making myself happy and finding pleasure in my dives while discovering new feelings. CW without fins is my new challenge, I am happy to have done 75 meters in Crete. So for the worlds I am looking for the finals in no fins (CW) and a podium in CW.
For more photos and info about Nice Abyss 2009 check out:
http://niceabyss.loicleferme.fr/
http://guillaumenery.over-blog.com/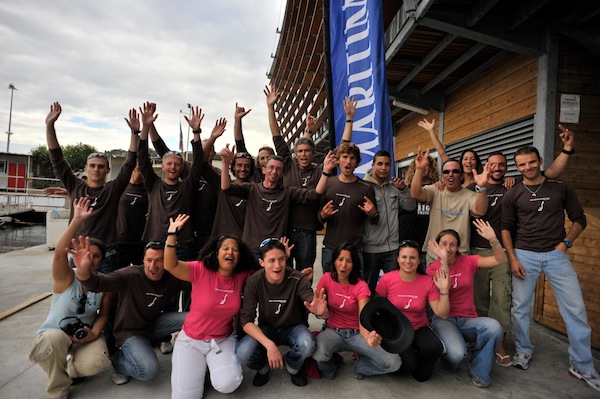 photo by Val Leferme