After a five year hiatus Mandy-Rae Krack (née Cruickshank) is back in the water. The seven-time world record champion, and mother to a four year-old named Kaila, is on top of the leaderboard at DejaBlueV and happy to be back competing. "Five years is a long time to be away from it (freediving) and it's time now, it's time to come back! My body is ready, my mind is ready, and I think my spirit really needs it," said Mandy. Experiencing the ocean together with her daughter and having the aquatically nimble toddler cheer her on before her competition dives is adding even greater depth to Mandy's return to freediving. Watch the PFI video below to hear more from our favorite Canadian mermaid.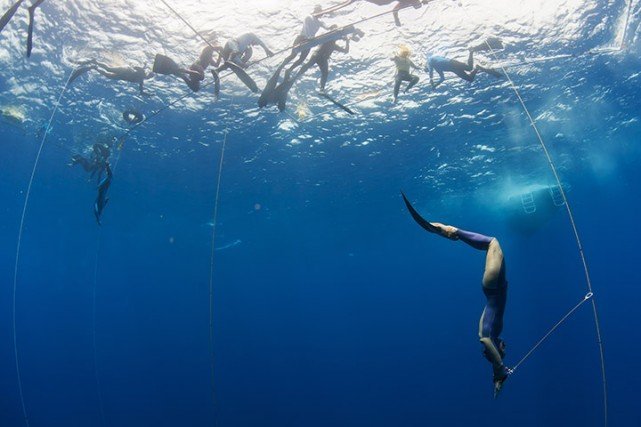 photo © Logan Mock-Bunting
Get More Articles Like This!
Subscribe to our weekly newsletter and get more interesting stuff like this direct to your email inbox every Friday.