Mares has finally begun shipping its new Viper mask, which it has on display at DEMA Show 2015 in Orlando.
This mask was on display at DEMA Show 2014 in Las Vegas as well but was not available at that time and shipping was delayed until only last month.
According to Mares, the Viper mask is now shipping in black, with green and brown colors to follow around the April 2016 timeframe.
The Viper mask is a low-volume freediving mask with glass lenses. The mask's skirt is a single-edge seal against the face, which is unusual for diving masks, but it formed a perfect seal against this writer's face and did not press or make any discomfort on my brow either.
The Viper mask will retail at US$80. — By Ron Smith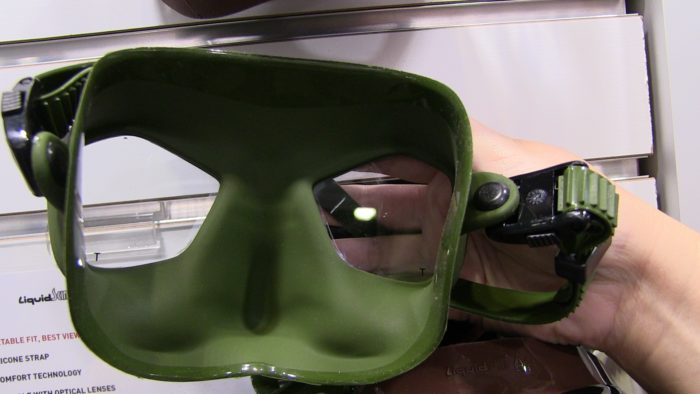 Get More Articles Like This!
Subscribe to our weekly newsletter and get more interesting stuff like this direct to your email inbox every Friday.