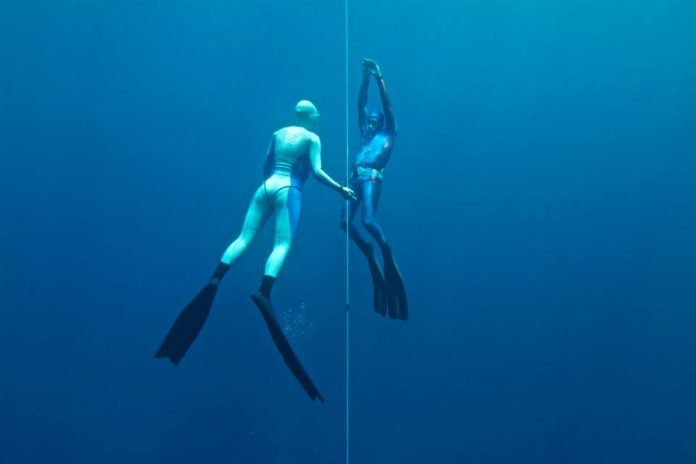 Mother and Son Freediving World Champions  Natalia Molchanova and Alexey Molchanov are in Bali with Fusion Freedive teaching a course to 25 lucky students between 5th – 16th October 2013.  Natalia and Alexey were invited by Fusion Freeive to share their unique experience and superior knowledge.
Uniquely the course was open to all levels from beginners to more advanced professional freedivers.
Fusion Freedive representative Victor Didier commented
"After arriving in Bali on the 5th of october, the mother and son freedive world champions Natalia Molchanova and Alexey Molchanov took off for Amed, east coast of the island, where 2 weeks of exclusive courses are planned. The 25 students who are present can thus benefit of the unique expertise and knowledge of these two great champions. 
 Different levels of courses are provided, from the 2nd to the 4th wave. Some monofin special courses are also planned, so that each side of freediving will be explored. The first rest day for the group was the occasion for everybody to take a trip around Nusa Penida, and try to spot some manta rays on beautiful seabeds. More adventures are yet to come next week !"
We've received some exclusive pictures from Fusion Freedive of the amazing world champions in action:
Get More Articles Like This!
Subscribe to our weekly newsletter and get more interesting stuff like this direct to your email inbox every Friday.