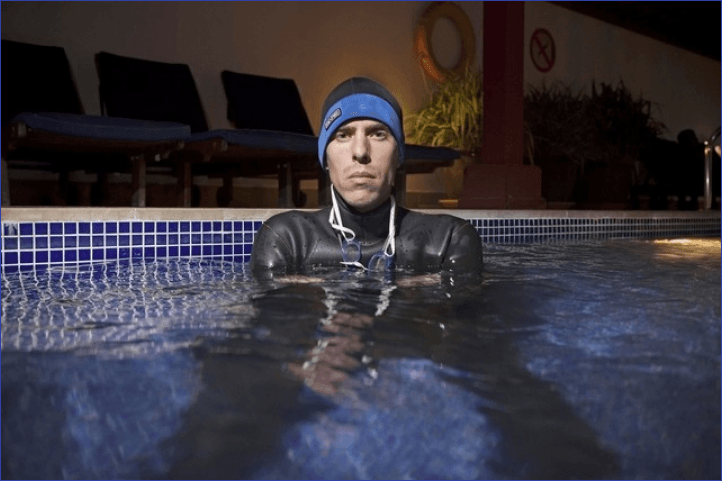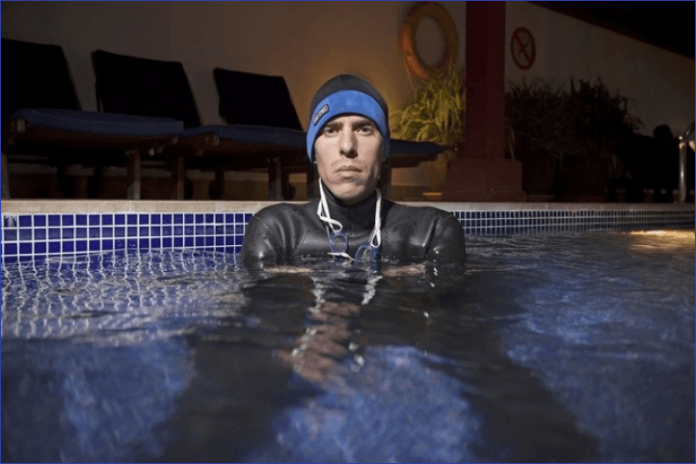 Serbian Freediver Branko Petrovic has taken to the record books again – this time setting a new Static Apnea (STA) World Record for the Guinness Book of Records on October 7th.
He was attempting a new record as part of the SPEARO Extreme Sports Expo in Dubai and in front of a live audience on 10th initially failed to set a new record due to a mix up on timings which meant he came up at exactly 11min 35sec which equalled the previous record held by Stephane Mifsud since 2009.  Whilst Petrovic then attempted a second time, in front of the live audience, failed to set a new world record due to the cold, the official Guinness Judge Pravin Patel announced to a stunned audience that Petrovic had set a new world record 11min 54sec 3 days previously at the same venue.
"The new Guinness World Record for Static Apnea (holding your breath) is 11 minutes 54 seconds set by Branko Petrovic on October 7, under the supervision of the Guinness adjudicators." said Patel
In recognition of his new World Record Petrovic received DH120,000 / 32,000 USD from Mohammad Al Khayat, CEO, Kemos Group of Companies, in the presence of Zarir Saifudden, owner and editor-in-chief, Spearo Freediving magazine, the organisers of the event.
Whilst this record was completed under Guinness World Record rules, Petrovic has stated publicly that he will attempt the record again under AIDA International rules in the near future.