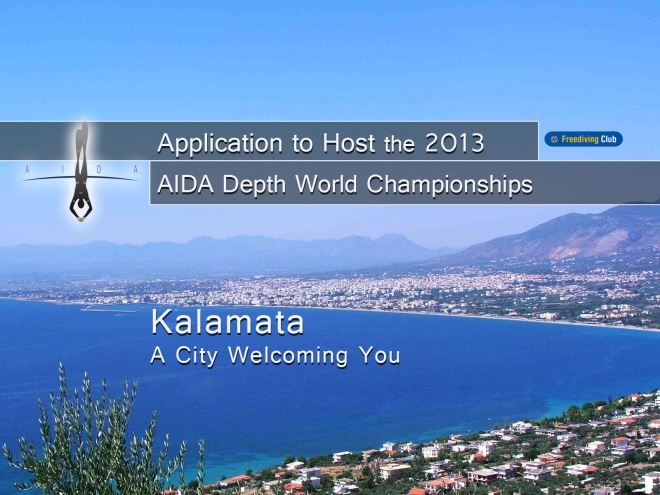 The deadline for athletes to pre-register for 2013 Depth World Championships in Kalamata, Greece is rapidly approaching.  Athletes (via their AIDA National) must pre-register by 31st March 2013 to ensure that hotel and logistics around the event can be booked.
The event will take place between Friday 15th September 2013 to Sunday 22nd September 2013 and is being organized by AIDA Hellas.
Details of the competition can be found on the event website.
Get More Articles Like This!
Subscribe to our weekly newsletter and get more interesting stuff like this direct to your email inbox every Friday.