The results are in for the 2018 AAS Depth Championship, with France's Thibault Guignes and South Korea's Jung A Kim taking the top men's and women's spots, respectively.
The competition was held on September 22-23, 2018 in Bali in conjunction with Apnea Bali, featuring three disciplines: Constant Weight (CWT), Free Immersion (FIM) and Constant Weight No Fins (CNF).
Guignes took the top spot in the men's competition with the following dives:
CWT: 90m/~295ft.
FIM: 104m/~341ft.
CNF: 40m/~131ft.
Kim took the top spot in the women's category with the following dives:
CWT: 66m/~196ft.
FIM: 64m/~209ft.
CNF: 30m/~98ft.
You can view the full results below as well as a video of the highlights of day three of the championship. For more info on the event, go here.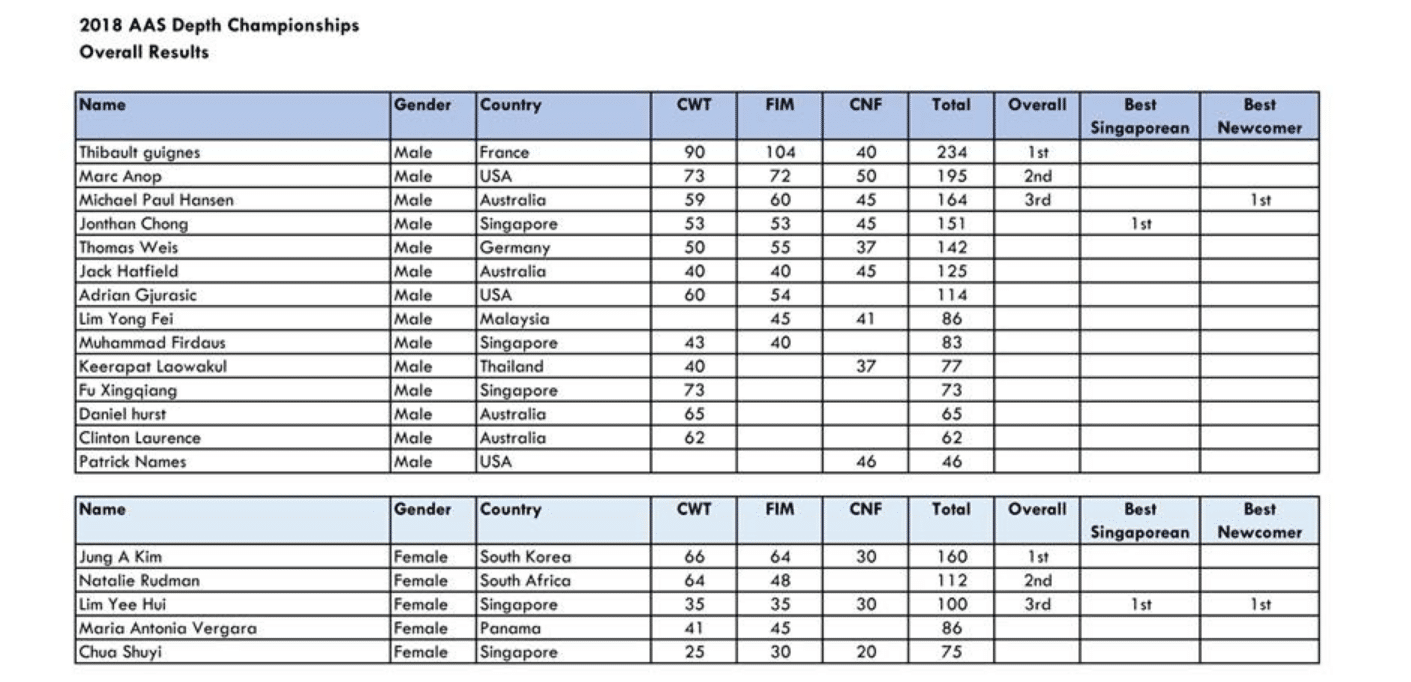 Get More Articles Like This!
Subscribe to our weekly newsletter and get more interesting stuff like this direct to your email inbox every Friday.