I have had my same trusty freediving fins for 9 years, but have always wondered about carbon fins. How do they feel? How would they fit my feet? How would they perform? When I purchased my initial pair of fins there were not a lot of options for my foot size. Even with my old faithfuls, I have to wear a neoprene sock so they fit. Now, as more women are exploring the world of scuba and freediving, there are a lot more options for smaller feet. Thi, in turn, has increased the opportunity for women to find and use comfortable well fitting gear.
I have admired carbon fins from afar and been informed by friends that they are a must! Our time in the water in Bimini is often spent freediving, so I have been really eager to see if the hype around carbon fins is legitimate. When the long slender package from Omer arrived, I was like a kid on Christmas morning. The including arriving at a friend's house in Florida and then crossing the Gulf Stream in a boat.
Due to travel off island, I had to wait nearly three weeks before I could stick them on my feet and in the ocean. The initial fit felt great. All fins take a little bit of time to break in, but I was expecting a far less comfortable experience. The thermo-rubber foot pockets offer a flexible and comfortable fit. My first excursion was in really shallow water at our local stingray site, which seemed appropriate given the name of the fins. Even though I could not dive down, I could immediately feel the enhanced propulsion with each kick. I expected a difference between the carbon fins versus my plastic ones, but wow, it was a lot more pronounced than I anticipated. It was like the first time I put freediving fins compared to scuba fins. Despite being only at the surface, they were still really easy to use and I did not get any leg cramps.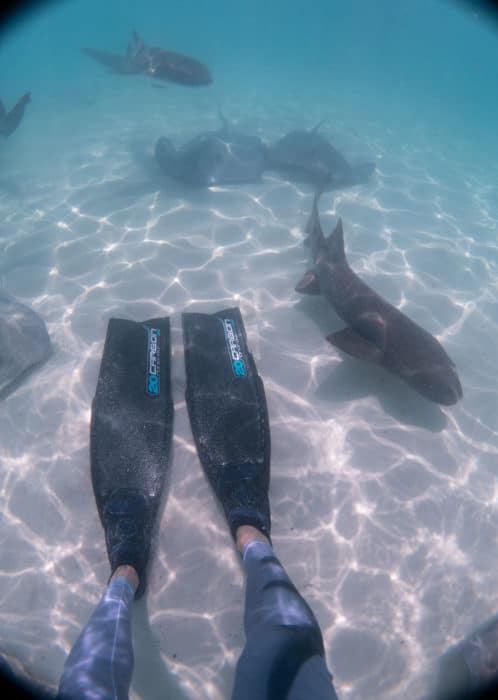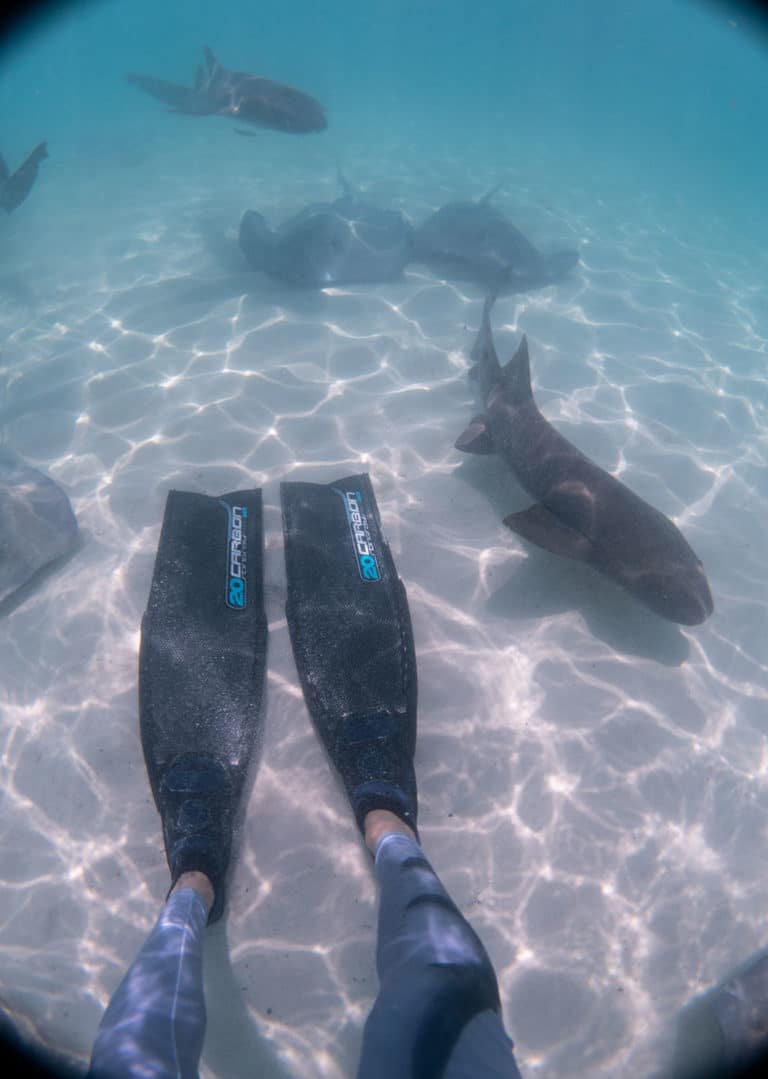 My next dive was at our Caribbean reef shark spot, which is about 25 feet deep. I easily kicked to the bottom with far less effort than my other fins and could really feel a significant difference. Descending and ascending definitely showcased the increased efficiency of each kick. Moving to a deeper spot (50 feet), the increased efficiency was even more apparent, as each kick pushed me deeper than my plastic blades. As a photographer, I always have a camera in hand, so the increased efficiency increases my time to get closer to the subject and photograph it. I also grabbed our Red Epic Weapon in a Gates Housing (approximately 80 pounds on this dive) to see how the fins would perform pushing this beast through the water. Again, they made the dive easier, especially when pushing the camera back to the surface.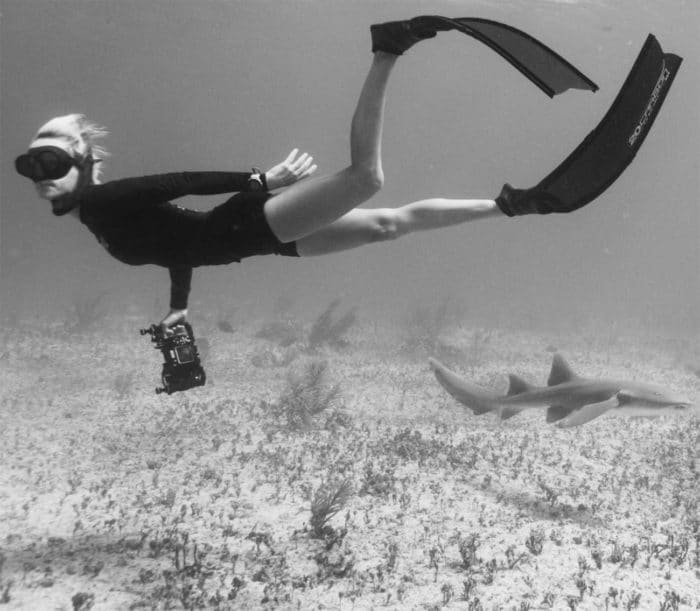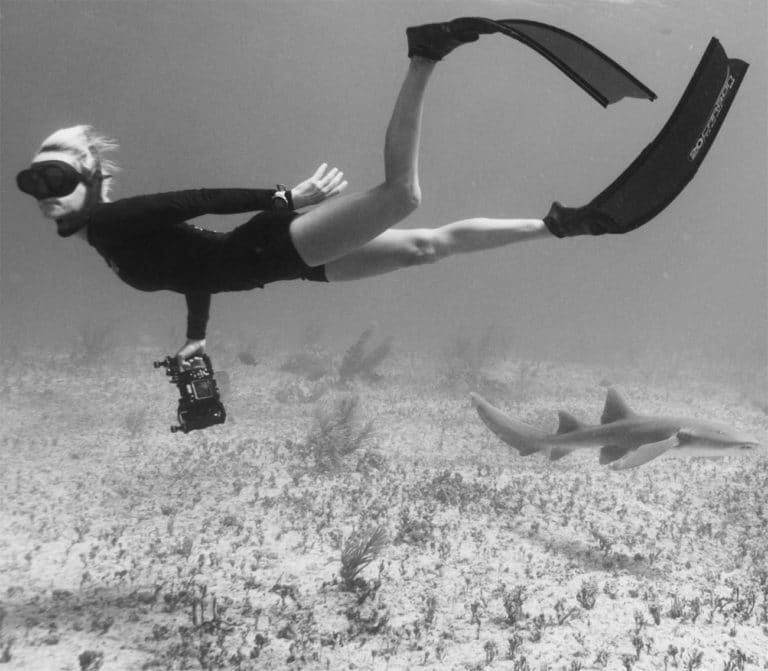 Pro tip: For anyone trying carbon fins for the first time, the increased stiffness will most likely cause cramping in the top of the foot. The increased use of these muscles due to the stiffness in the blade is natural and expected. Just like any muscle, they need to be used in order to strengthen them. Within just a few dives my feet were feeling great.
Key Features
Available in Sizes (EUR) 39-50
Interchangeable blades
3 Levels of stiffness ( 20, 25, 30)
Carbon blades manufactured using infusion technology with an innovative double vacuum process
Carbon fiber strands are impregnated perfectly in the resin without the risk of forming micro bubble kicks
Thermo-rubber foot pockets
Price
RRP – OMER Stingray Carbon 20/25/30: $579.00 USD
Buy Now
Omer Stingray Carbon 20 Fins Price: $579.00
Full Disclosure: We earn a commission if you click this link and make a purchase, at no additional cost to you. Last Updated: 08/23/2018
Get More Articles Like This!
Subscribe to our weekly newsletter and get more interesting stuff like this direct to your email inbox every Friday.