Four of the 12 boys who were trapped with their coach in a flooded cave in Thailand have been rescued, according to the BBC.
The boys and their coach were found last week, and they have been taught rudimentary scuba skills to help get them out. Rescuers are hoping to get the rest of the group out in the coming days.
Meanwhile, Suunto Diving UK is running a blind auction to raise money for the British Cave Rescue Council, which has sent specialized cave divers to Thailand to help with the rescue efforts.
Thirteen stores in the U.K. will be running a blind auction for an Eon Core computer, where you stop by one of the stores and place your bid for the computer.
The auction will run until next Sunday 15th July and the highest bidder from each store will be contacted for payment on Monday the 16th.
The participating stores are:
Andark Diving – Southampton
Aquanauts – Plymouth
Aquasport International – Solihull
Christal Seas Scuba – Norwich
Frogsborn Diving Services – Flintshire
Go-Dive – Derby
Mikes Dive Store – Chiswick, London
Ocean Leisure – Embankment, London
Ocean Turtle – Basingstoke
SDS Watersports – Sheffield
Simply Scuba – Faversham
Stoney Cove – Leicestershire
Wraysbury Dive Centre – Staines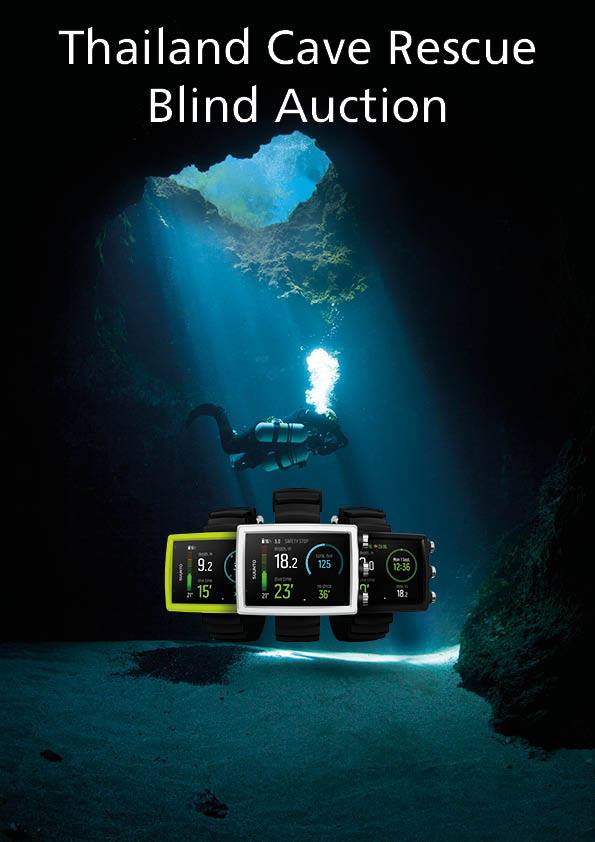 Get More Articles Like This!
Subscribe to our weekly newsletter and get more interesting stuff like this direct to your email inbox every Friday.