Day Two of the 2015 Caribbean Freediving Cup has upped the ante from Day One with no less than 5 National Records falling – again 2 falling within the first 4 dives of the day.  Conditions and athletes seemed to be having a perfect day in Roatan.
The following National Records fell on Day Two:
Daniel Arias scored a second National Record with a 75m Free Immersion (FIM) dive for Chile
Kurt Chambers hit 91m Free Immersion (FIM) for a USA National Record
Colombian Carlos Correa achieved a 72m Free Immersion (FIM) National Record
Alejandro Lemus from Mexico gained a new National Record with a 61m Constant No Fins (CNF) dive
Edgardo Andrade achieved a 55m Constant Weight (CWT) National Record for Honduras
Full Results Below: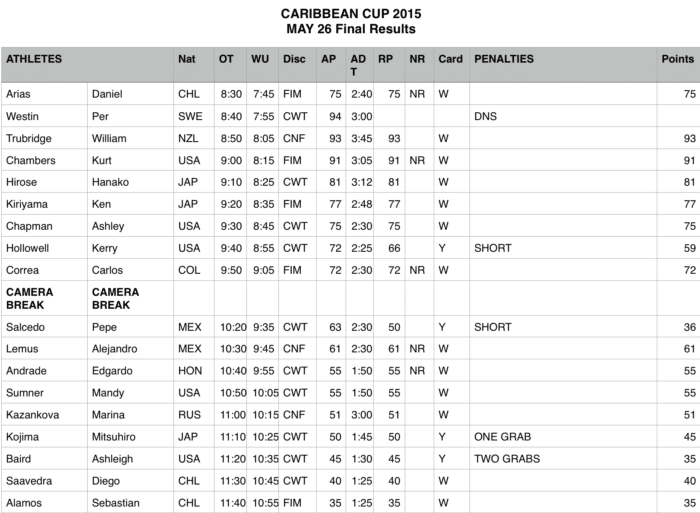 Onsite photographer Lia Barrett has been capturing the action today: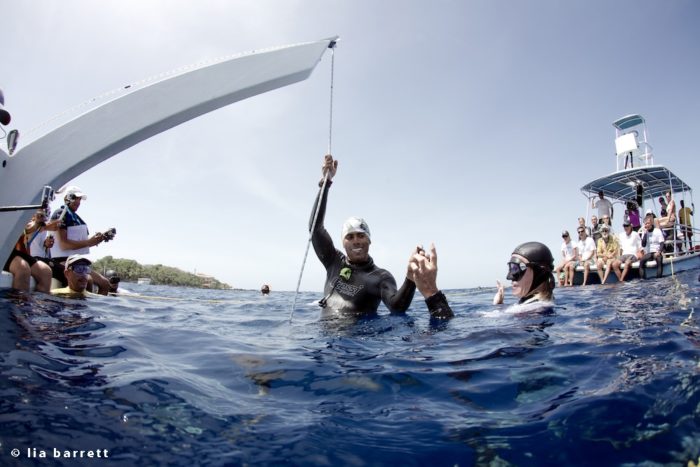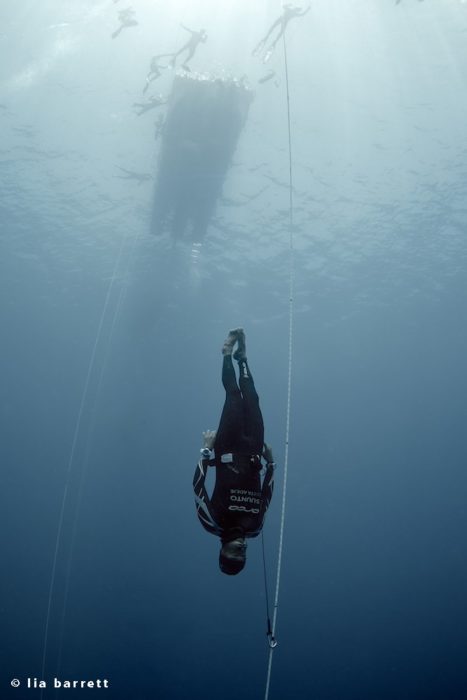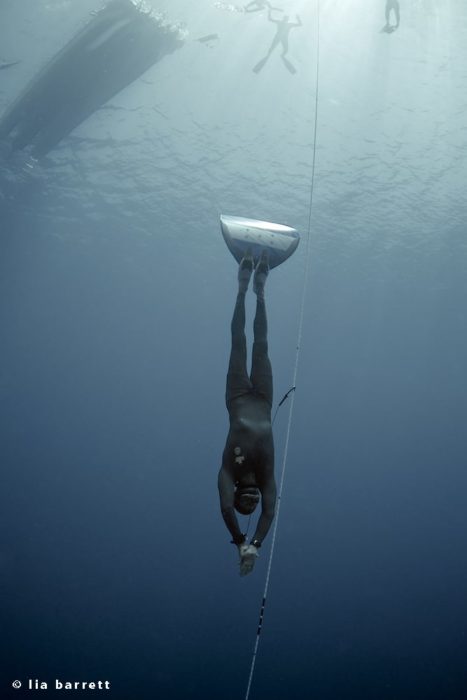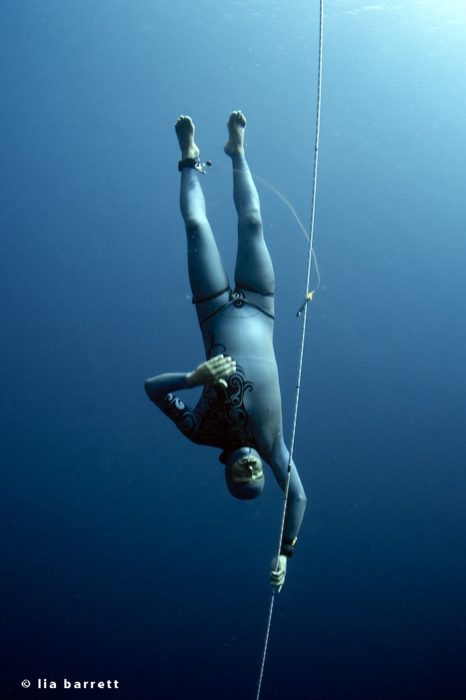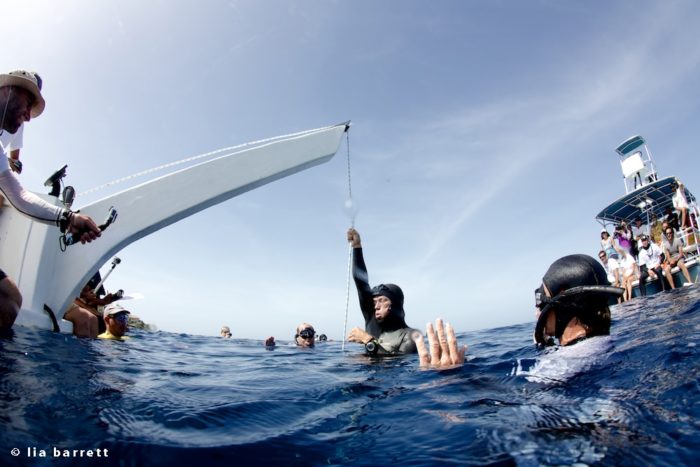 Get More Articles Like This!
Subscribe to our weekly newsletter and get more interesting stuff like this direct to your email inbox every Friday.