Launched five years ago as a web-platform to connect and share freediving events in Germany and Europe, Freeimmersion.de is also a freediving school based in Cologne, Germany and Gozo, Malta. As their network has grown, so have the possibilities for Freeimmersion.de to create a world-wide freediving "spotfinder". So if you are planning a trip around the globe and want to know which locals are offering what freediving camps or aquatic tours of the coolest indigenous sites to see, then Freeimmersion.de is for you — a search engine that helps you to find your perfect freediving spot anywhere in the world.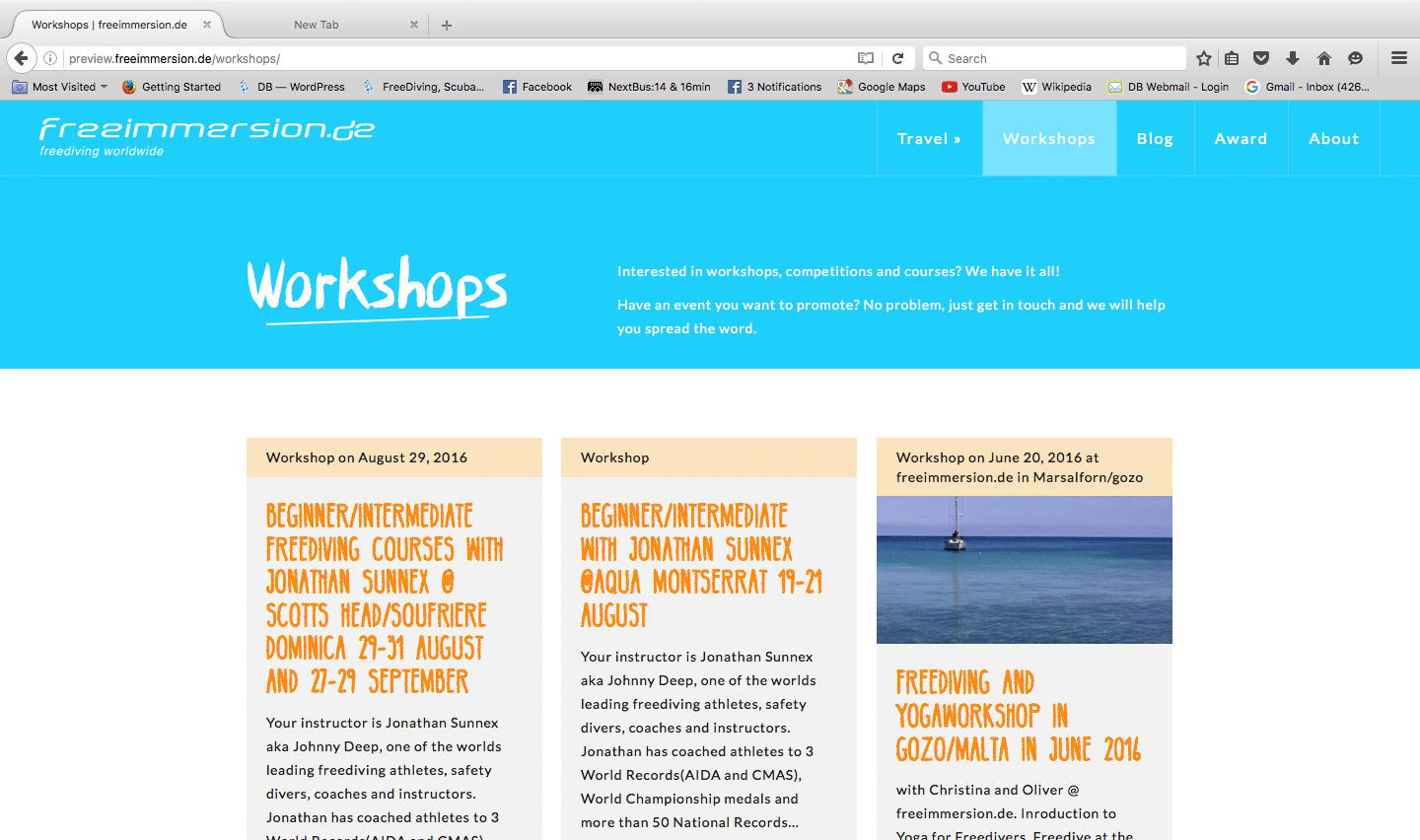 And Oliver Schmidt wants Freeimmersion.de to do much more than that. The founder of the web-based platform seeks to buoy-up actual communities around the world by inspiring freediving athletes to apply for a new "Eco-Prize".
"The mission of the Eco-Prize is to firmly establish sustainability themes internationally, by awarding financial support to projects that freedivers instigate. We are thrilled to have William Trubridge & Umberto Pellizari as our inaugural ambassadors to guide the overall process." shared Mr. Schmidt.
"All freedivers who apply will be asked to present the story of the specific project they have identified (or created) in their community that needs financial assistance to get off the ground. These sustainability/ good works projects can be water related or even social projects." said Benjamin Bartoli, head of conception for the Eco-Prize.
"Once athletes register for nomination on Freeimmersion.de all visitors to the site will be able to vote for their favorites. The top five projects with the most votes will then be presented to a jury consisting of media partners, donors, initiators and professionals and vigorously debated until a winner is selected. The actual cash award of the Eco-prize (10.000EUR) will be handed out for the very first-time at Vertical Blue 2017. The athlete with the winning project will also become an official video spokesperson for their sustainability/social project as a camera crew will then be dispatched to their location to document the project and share its progress over the course of a year."
Project ideas could range from overseeing the transformation of a former fisherman to a new field of work, to systematically cleaning up a region or coast from plastic pollution on a long-term basis, or the preservation of a special ocean habitat or endangered marine-life, or even seed funding for a machine that produces clean drinking water. Plans for the launch of the first "Eco-Prize" are still being ramped up but the organizers hope to be able to give out this altruistic award twice a year. In the meantime, if you have project or sponsor ideas you can contact: [email protected]
Get More Articles Like This!
Subscribe to our weekly newsletter and get more interesting stuff like this direct to your email inbox every Friday.