Kalamata, Greece — You might call it the warm-up for the World Championships as the Mediterranean Cup – a competition that is also being hosted in Greece for the next couple of days – offers athletes who have gathered from around the globe, a chance to get rid of the cobwebs and test their apnea skills. Aida Insider has already reported many new national records including 51m CWT for Jody Fisher of Australia, 65m CNF for Rune Hallen Soreson of Denmark, 68m CNF for Rob King of the United States, and a new German record for Sergio Martinez Alvarez of Germany with 75m CWT.
Stay tuned for more updates from DeeperBlue and the Aida Insider and check out breath-taking photos courtesy of Fred Buyle who is documenting the Med Cup and is the official photographer for the World Championships 2011.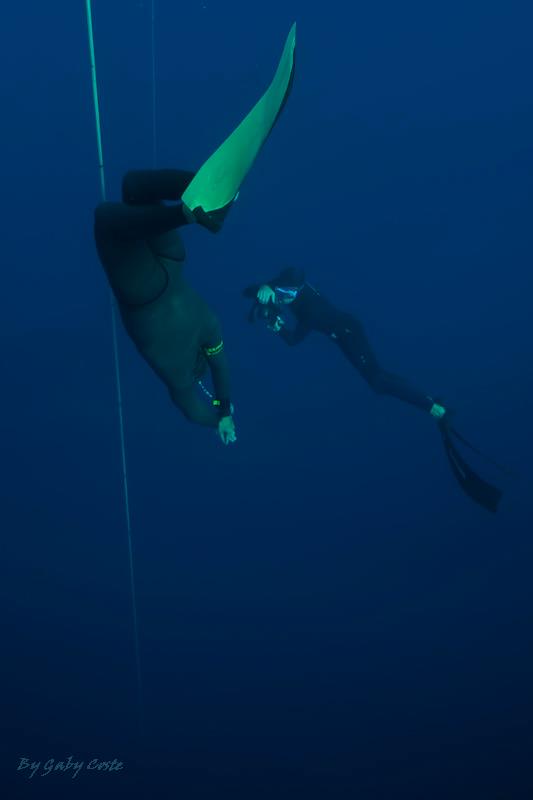 Photo of freediver Carlos Coste and UW photographer Fred Buyle courtesy of Gaby Coste née Contreras.