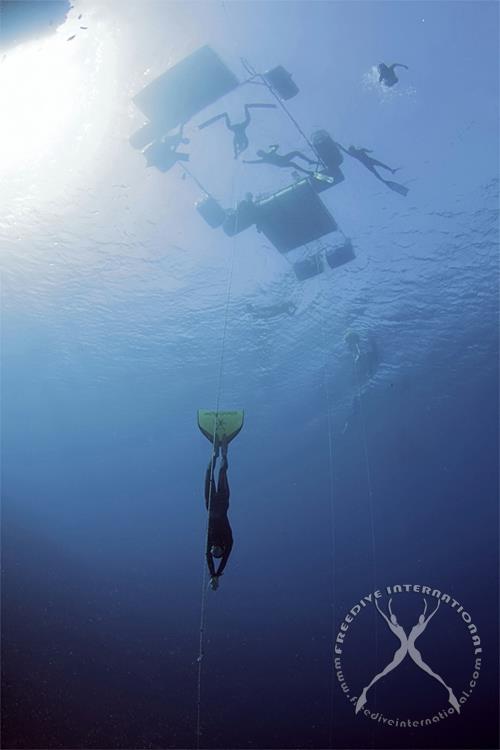 Following on from the amazing 9 records set in Day One of the "Triple Depth" freediving competition in Dahab, Egypt, there were are further 6 records set in the Constant Weight (CWT) discipline including a second national record for Dahab's own favorite residents Linda Paganelli.
Here is a complete list of the six record-setting dives in the discipline of Constant Weight (CWT):
Marwan Hariri, 46m, Lebanon
Ahmed Abbas, 48 m, Kuwait
Dongha Kim, 60m, Korea
Wendy Timmermans, 72m, Nederlands
Ashod Papazian, 75m, Egypt
Linda Paganelli, 78m, Italy
Congratulations to all of the competitors and to the organizers.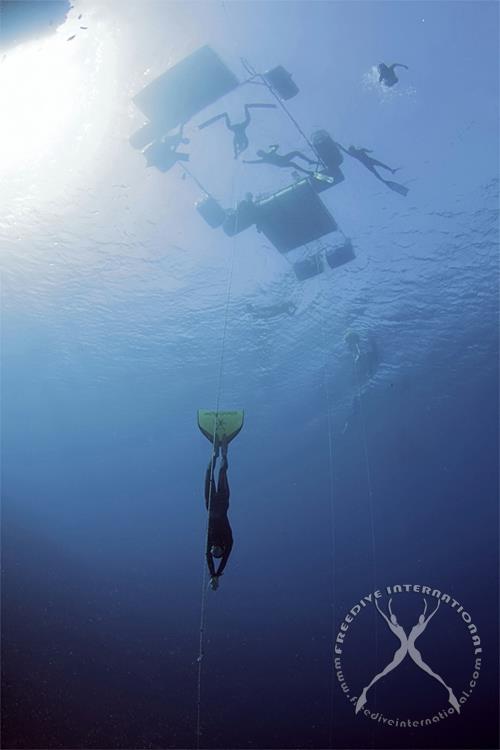 Get More Articles Like This!
Subscribe to our weekly newsletter and get more interesting stuff like this direct to your email inbox every Friday.