The nominations are in and the finalists for the 2011 Suunto sponsored "Best AIDA" freedivers are as follows:
» Best Male Freediver: William Trubridge, Goran Colak , Matuesz Malina
» Best Female Freediver: Natalia Molchanova, Kathryn Nevatt née McPhee, Karol Meyer, Carolina Schrappe,
» Best Male Newcomer: Antonjio Koderman, Matuesz Malina, Branko Petrovic, Romain Doris
» Best Female Newcomer: Jody Fisher, Alena Zabloudinova, Emila Biala, Dajana Zoretic
The winners of the best freediver and newcomer categories will receive a Suunto D6i gauge generously provided by Suunto.If you are a current Aida member please send your votes in by January 20th via email to: [email protected]org and stay tuned to DeeperBlue.com to findout who the winners of the "people's choice" of freediving will be.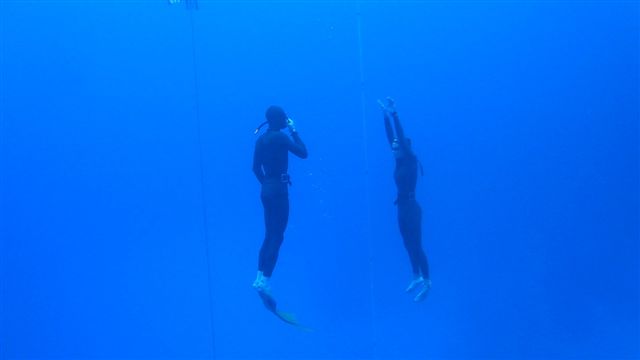 Get More Articles Like This!
Subscribe to our weekly newsletter and get more interesting stuff like this direct to your email inbox every Friday.