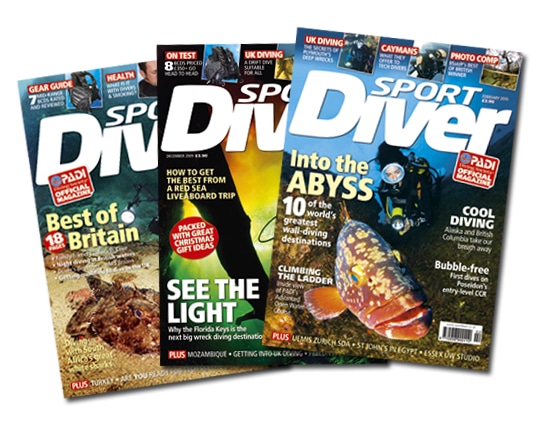 Our friends over at Sport Diver UK magazine have just launched their iPad/iPhone app on iTunes.  The app is free to download, comes with a free trial issue of the magazine and allows you to manage all your issues via the iOS Newstand feature.
A range of subscriptions are available from 1 month (£2.49/$3.99) to 12 months (£19.49/$30.99) and once signed up you get access to an archive of back issues going right back to November 2009 (seems like a long time ago doesn't it!).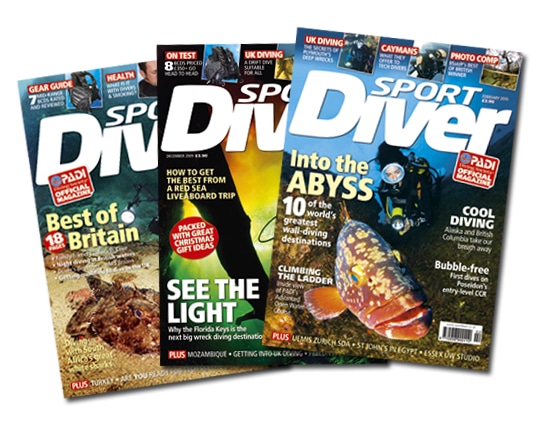 All the issues of Sport Diver UK within the app can be downloaded for offline reading, meaning you can read the magazine when you're on the go. They are accessible on all iOS devices, and the app works on the iPad, iPhone and iPod Touch, so you can view via all your Apple devices.
"A diver since I was 12 years old, I jumped at the chance to take over the helm of Sport Diver in 1999 and thus combine my hobby with my journalistic career. Nearly 12 years on and some 3,500 dives later, I am just as enthusiastic about diving as I ever was and this can clearly be seen in each and every page of the magazine." Mark Evans, Editor
You can find the app by searching Sport Diver on the app store on your device, or alternatively visit: http://itunes.apple.com/us/app/sport-diver/id487602869?ls=1&mt=8
Get More Articles Like This!
Subscribe to our weekly newsletter and get more interesting stuff like this direct to your email inbox every Friday.