Subscription boxes are all the rage these days – from razors, mens and womens clothing to geek fandom boxes all can be ordered direct to your mailbox.  For those who are not familiar with the subscription box principle they provide a monthly box of items, based on your preferences, direct to your door for a monthly subscription charge.
Till now there hasn't been a box directly targeted at divers, however this has all changed with the Watermans Pack that launched last year.  According to co-founders Kevin Tighe and Mark Healey the mission is very simple:
"To get our members functional and dependable gear which will allow them to spend more time in the water and keep them stoked while on land."
Each box comes with $100 worth of gear (for a $43 subscription charge) and items in the pack are selected, tested and approved by a trusted waterman or waterwoman. Recent packs have included products from quality companies life RIFFE International, Aqua Lung, REV'D Nutrition, Training Mask, Kona Red, DEPACTUS, Incase Indosole and more.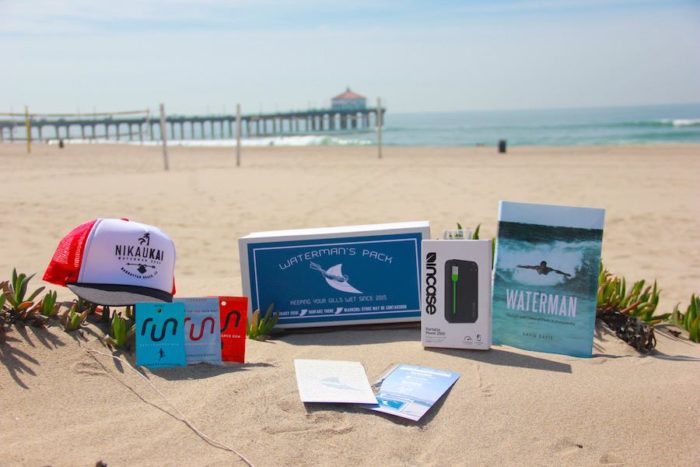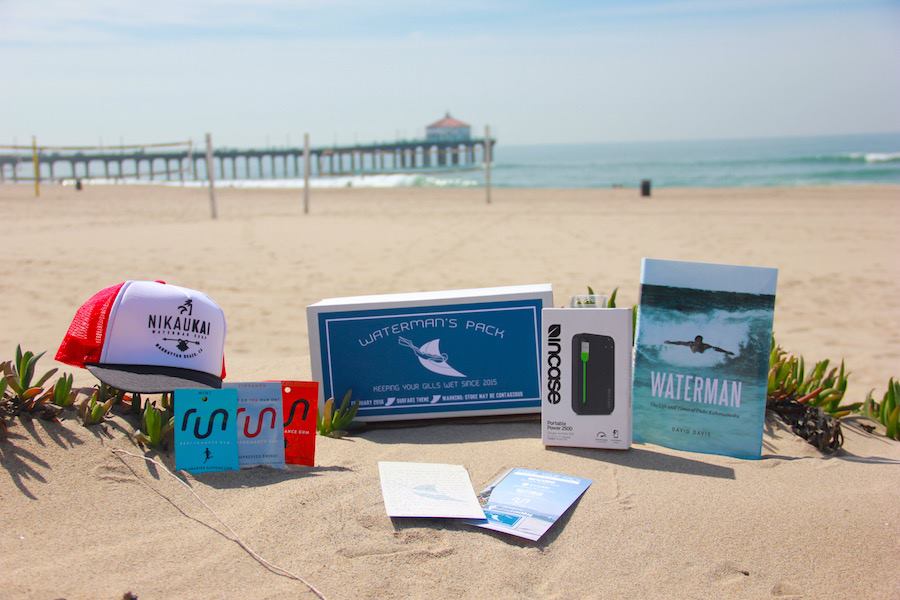 Since the box launched, they've had packs curated by Mark Healey (professional big-wave surfer & award-winning spear-fisherman), Jamie Mitchell (10x Molokai to Oahu Paddleboard Champion and Big Wave Surfer) and Kai Lenny (7x SUP World Champion). This year there are some very talented guest curators lined up, including some legendary spearos.
In addition to their Packs, members receive access to online content including articles and videos that introduces each product and provides tips and tricks on how to use them. They also receive discounts from Waterman's Packs partners such as 404 SUP, Maui Fin Co. and many more.
Uniquely Waterman's Pack is committed to giving back and help protect our planet as a member of 1% For The Planet, which was founded by Patagonia's Yvonne Chouinard. They give a portion of proceeds from each pack is donated to a worthy non-profit.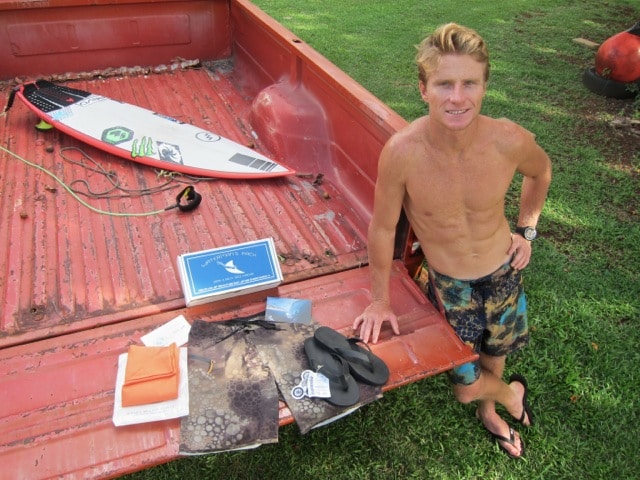 Mark Healey spoke to DeeperBlue.com recently and had this to say:
"I have so many new activities that I'm always getting into, and I know how hard it is to get pointed in the right direction on gear that will last and be good to start with, but not obsolete as you improve. That hard to come by gear that the experts know works. That's the goal of Waterman's Pack, to get our subscribers quality gear that will allow them to have more fun in the water, at a fraction of the price."
Pricing is $43 per pack (plus shipping) and there is still time to get your April box if you head directly to https://www.watermanspack.com/
Get More Articles Like This!
Subscribe to our weekly newsletter and get more interesting stuff like this direct to your email inbox every Friday.