Yasemin Dalkilic, the turkish freediver who operates under the F.R.E.E., has just announced on her website that she is cancelling the 125m Variable Ballast record attempt on the 2nd May 2010 in Kas, Turkey.
Her website reports that training was going as planned for Dalkilic who quickly had progressed through training dives to 80, 90 and 101 meters and 106 meters. Her final dive of 106m was recognised by F.R.E.E. as a new World Record.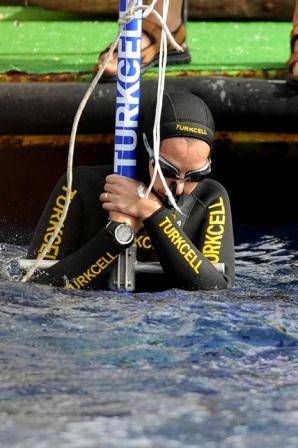 She seems to have suffered a deep water blackout that was triggered by a drop in blood pressure due an existing medical condition. She has agreed to share more information on the cause of her blackout in due course via her website.