Looking for an elite, hands-on training experience to take your freediving to the next level? Then look no further than the Vertical Blue Master Class this November on Long Island, in the Bahamas. The Vertical Blue Master Class takes place over five intensive days of personalized training which includes target depth line diving in Dean's Blue Hole, dynamic & static exercises in a custom pool, and afternoon theory sessions on advanced concepts of performance and training. As an extra bonus students have the option to train for a week before or after the course, free of charge. The VB Master Class has long been regarded as one of the top notch instructional experiences worldwide, but for high-performance athletes looking to fine-tune their advanced skills this 2015 class will be a bar-none, epic extravaganza boasting a cadre of experts & instructors that include 6-time pool World Champion Goran Colak, champion trainer and equalization guru Jonathan "Johnny Deep" Sunnex and 15-time world record holder William Trubridge. Dean Chaouche of Great Britain, (himself a silver medalist of Vertical Blue 2015), will also be on hand.
To sign-up for the class email [email protected], or book a place through the school website http://school.verticalblue.net/.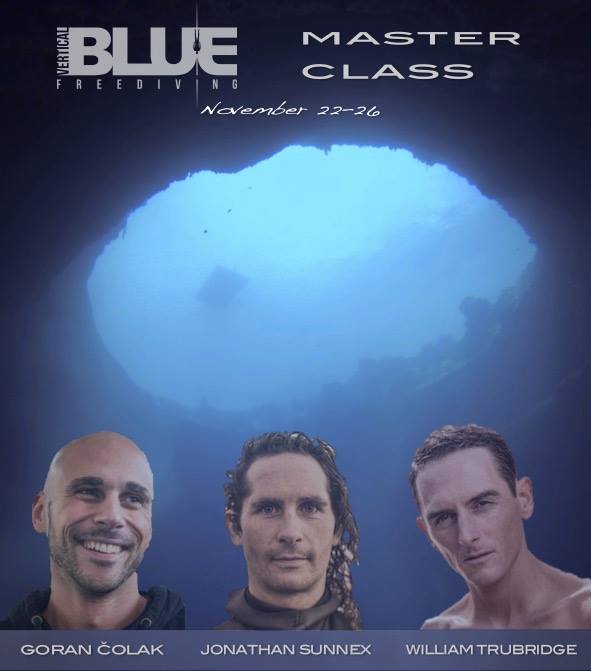 Get More Articles Like This!
Subscribe to our weekly newsletter and get more interesting stuff like this direct to your email inbox every Friday.