Freediving is making a big splash in the diving world and isappealing to the new generation of divers who desire an extreme sportaccessible to all. DeeperBlue.com announcetheir 5th amazing 2 week residential Freediving training camp between15 – 29th August 2009, this year based in the jewel of theMediterranean – Malta.
For more information and booking details click here
Freediving, the sport of diving to depth whilst holding your breath,is unlike its big brother Scuba diving. Freediving is attracting a farwider crowd of new generation divers, including many scuba divers,looking for new challenges and more of a connection with the underwaterworld. DeeperBlue.com is helping bring this fantastic sport to themasses through an extensive education programme which includes theannual summer training camp in the sun.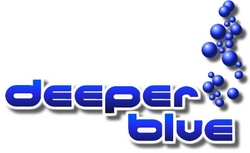 Freediving is often said to have been popularised in the 1988 LucBesson film, The Big Blue, however it is an ancient sport and method offishing that goes back thousands of years to the dawn of civilisation,however in modern times it is now a sport for those looking for a wayto beat panic attacks, lose weight or just feel incredible.
Freediving is the lifestyle sport of choice for water lovers.Breathing, fitness and underwater swimming techniques, which are taughton the courses, revolutionise the way people move in the water and liveout of it. Recent courses have attracted surfers, bankers, pilots,housewives, piano tuners and members of the Special Forces.
The 2 week residential camp is designed for beginner, intermediate andadvanced Freedivers. Led by world class Instructor Trainer, EmmaFarrell, and her team of AIDA instructors, the courses cover pool work,classroom theory, open water diving, and recreational Freediving atwrecks, reefs and even in the nets of a tuna farm!
There are one or two week packages available for both students andnon-diving family members. All packages include all accommodation,transfers, tuition in pool and open water, course materials as well asday trips to explore the island and its wonders both above and belowwater. All students will walk away with a qualification backed up byAIDA International, the governing body for Freediving world.
Courses run from 15th – 29th August 2009 and pricing starts from £793.
"Freediving is the sexiest lifestyle sport out there, attracting anew breed of diver interested in self knowledge, marine conservationand an 'extreme' sport accessible to all. Our 2 week residential summercamp allow people seeking out this sport to learn from the very bestteam of instructors in the world whilst enjoying a spectacular holidayin the sun" says Stephan Whelan, CEO of DeeperBlue.com.
The DeeperBlue.com Freediving Summer Camp Programme and booking information is now available at http://www.freedivingcourses.com