Full-face snorkeling masks were on display under several brands at DEMA Show in Orlando this year.
Ocean Reef, Mares and H2O Ninja all had representations of this new product category.
The full-face snorkel masks are designed to create an easy breathing environment for people who are not comfortable being in the water with a traditional mask and snorkel.
The full face masks allow a snorkeler to breath through either the nose or the mouth and feature a ball valve snorkel to keep water from entering the mask. A self-purging valve at the bottom of the mask purges any water that does get in.
All the masks feature an internal face mask partition with fresh air venting the main lense to keep it from fogging. Some mask variants have GoPro mounts built in. Some of them even sport prescription lenses.
Let's take a quick look at the three that were on display at DEMA Show. (Note: Some of the masks are so new the companies haven't given out price information yet. We'll update this story when we get that info.)
The H2O Ninja full-face mask comes in four colors and retails for US$150/139 Euros: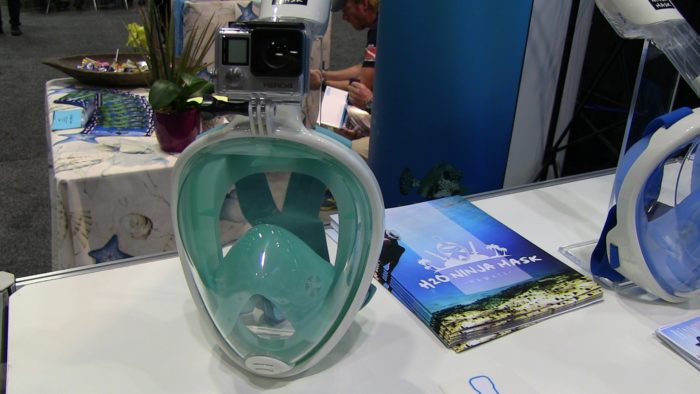 The Mares/Head SEA VU DRY full-face mask (made by Italian company Ocean Reef) comes in two sizes and one color. At the time of going to press the product will only be released in North America and retail pricing will be $99.95 USD: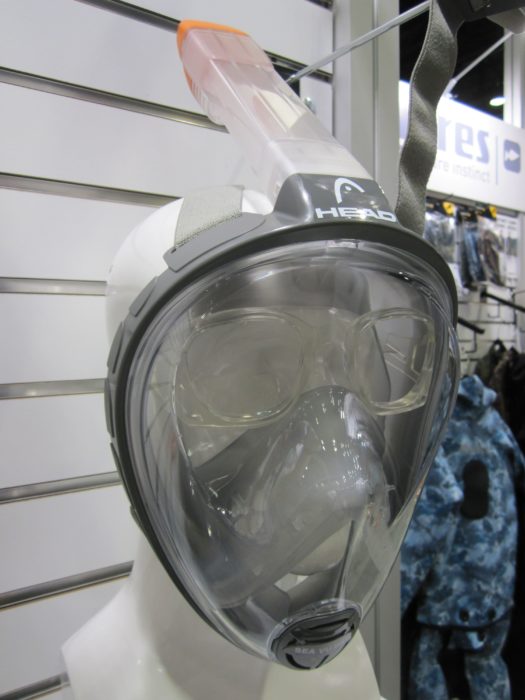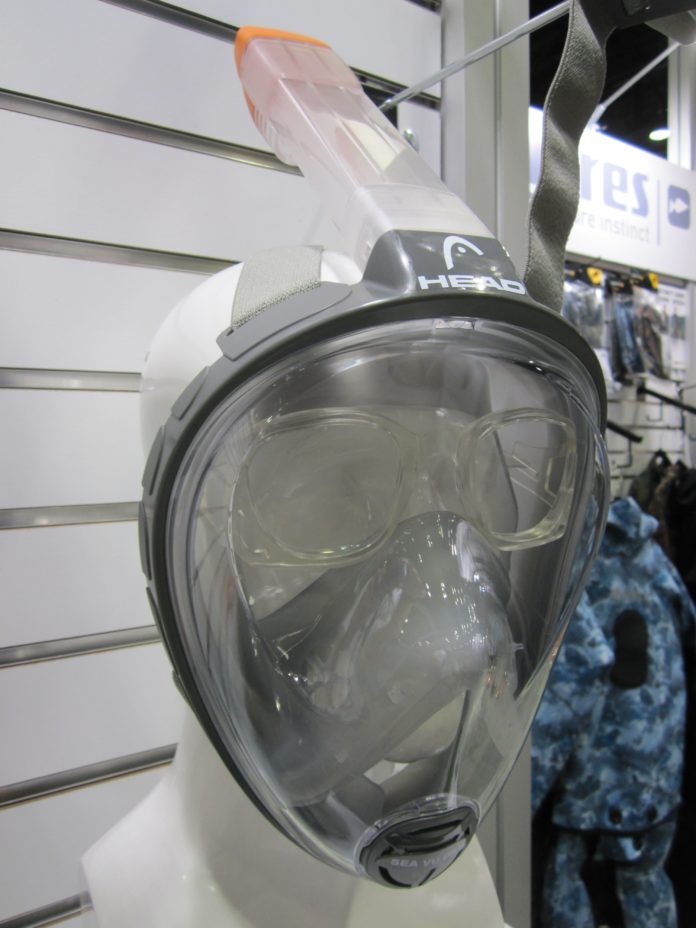 Ocean Reef was also at DEMA Show exhibiting its mask under the Aria name. It will be available for US and International customers for $110 from 1st January 2016: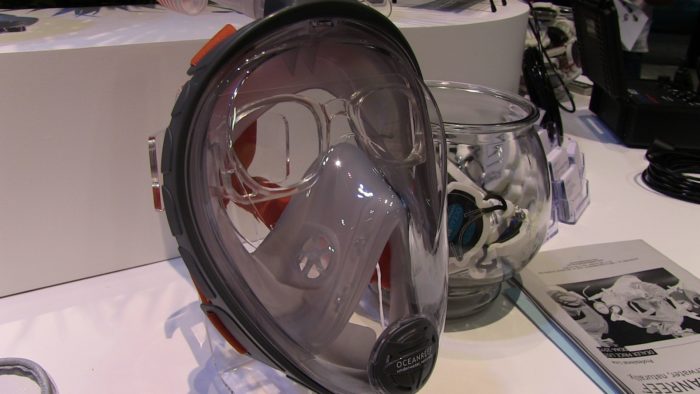 Get More Articles Like This!
Subscribe to our weekly newsletter and get more interesting stuff like this direct to your email inbox every Friday.